These Slow cooker Buffalo Meatballs are an epic game day, holiday or party appetizer you need in your recipe repertoire!
Introducing tender, juicy Slow Cooker Honey Buffalo Meatballs simmered in the most tantalizing sweet heat sauce that everyone will go crazy for! Perfect appetizer or delicious, stress-free, make-ahead meal with rice – or both! You can make the slow cooker meatballs early in the day and cook right before serving, or keep warm in the crock pot (yay for stress free entertaining) and even freeze – all instructions included!
Buffalo Meatballs Recipe Video
Buffalo Meatballs
I made these buffalo meatballs twice in the last two weeks to get the sauce absolutely perfect. The first time we devoured the slow cooker meatballs for dinner with rice – Ah-mazing. The second time, I brought them to a friend's birthday party where everyone practically begged me for the recipe. Everyone, beg no more.
These buffalo meatballs are a cross between my crazy popular Sweet and Spicy Slow Cooker Cranberry Meatballs I posted last year and my beloved Honey Buffalo Hot Wings. Both are ridiculously delicious and easy, always crowd pleasers, and both seeping with sweet heat. So, it only made sense to combine the two for an easy, intoxicating delicious slow cooker meatball recipe AKA Honey Buffalo Meatballs!
The buffalo meatballs themselves are incredibly tender, juicy, and flavorful from an easy splash of spices. The spices make the ingredient list seem somewhat lengthy, but they just take seconds to throw in and take these meatballs all the way to the end zone; smother them in Honey Buffalo Sauce and you have a touchdown.
Looking for more Meatball Recipes?
Sauce for Buffalo Meatballs
Any meatball recipe, including these buffalo meatballs, are only as good as the sauce, and this sauce is epic. It is a simple whisking of Frank's Original Hot Sauce, honey, brown sugar, apricot preserves and a splash of soy sauce that simmers with the meatballs for an appetizer that is nothing short of addicting or, as previously discussed, the perfect dinner so you can eat them all the time.
How Spicy are Buffalo Meatballs?
Another winning aspect of these Buffalo Meatballs is you can completely customize their heat by adding more hot sauce to taste at the end of cooking so they can be more honey or more buffalo. Either way, these irresistible slow cooker meatballs will have you licking your lips, and strongly tempted to lick the slow cooker itself. I won't judge.
How do you Make Slow Cooker Meatballs?
STEP 1: COMBINE MEATBALL INGREDIENTS
These Buffalo Meatballs are super easy! First, combine:
2 pounds lean ground beef
2 eggs
22 saltine crackers, crushed (approx. 1 cup)
1/3 cup dry minced onion
1/3 cup milk
1 tablespoon brown sugar
1 tsp EACH garlic pwdr, onion pwdr, salt
1/2 tsp EACH chili pwdr, smoked paprika, ground cumin
1/4 teaspoon pepper
I used my mom's perfect moist meatball recipe that uses crushed saltines instead of breadcrumbs as well as dried minced onion for maximum flavor.
STEP 2: ROLL MEATBALLS
Next, roll the meat mixture into balls and place on foil lined baking sheet for easy cleanup.
STEP 3: BAKE MEATBALLS
Bake for 8 minutes, or until lightly browned.
Baking the meatballs ensures they don't fall apart in the slow cooker and seals in the juices for more tender meatballs. Baking is also much easier in a mass batch to cook instead of frying (and healthier too!).
STEP 4: Combine Sauce Ingredients
While the meatballs are baking, add all of the Honey Buffalo Sauce Ingredients to a medium bowl and whisk to combine.
Start with only use 1/4 cup hot sauce at this point. You can add more hot sauce to taste at the end of cooking).
STEP 5: Layer sauce with meatballs
Line the bottom of your slow cooker with meatballs, drizzle with some Honey Buffalo Sauce, then remaining meatballs followed by the remaining Sauce.
How long do you Cook Slow Cooker Meatballs?
Cook Buffalo Meatballs on LOW for 2-4 hours. gently stirring one hour into cooking. The meatballs will cook and seep in the zesty, sweet, tangy, savory, spicy sauce.
You can keep the crock pot on the WARM setting until you're ready to serve.
Tips for Slow Cooker Meatballs
Slow Cooker Line. Try using a crock pot liner for effortless cleanup!
Saltine substitute. You may substitute the saltine crackers for Ritz crackers.
Uniform meatballs. I suggest using a cookie scoop to roll your meatballs so they are a uniform size and cook evenly.
Meatball Size. The size of the meatballs is totally personal preference, but I like to make smaller meatballs when using as an appetizer and larger meatballs when serving as a dinner.
Meatball quantity. This slow cooker meatball recipe will make approximately 70 meatballs using 1″ cookie scoop; 35 meatballs using 2″ cookie scoop.
Always brown meatballs. Browning the meatballs in the oven before adding to the crock pot is essential. It seals in the juices, helps them not break apart in the slow cooker, and speeds up the cooking time.
Double sauce. This slow cooker meatball recipe does not make saucy meatballs, but more of a glaze for appetizer meatballs. You will want to double the sauce if serving as a main course.
Cooking time. The size of the meatballs as well as the size, age of your slow cooker will affect the cooking time so plan accordingly.
Test for doneness. Test a buffalo meatball after two hours by cutting in half to check for doneness.
Plan for longer cooking time. If this is your first time making slow cooker meatballs, plan for the meatballs to take the full 4 hours cooking time. It is better to start the meatballs early and keep them on the warm setting instead of them not being cooked in time.
What Should I Serve with Buffalo Meatballs?
If serving Buffalo Meatballs as an appetizer, it pairs well with these other popular appetizers:
If serving Buffalo Meatballs as a main course, it pairs well with these sides:
Can I make Buffalo Meatballs on the Stove?
You may also make Buffalo Meatballs on the stove but they require a little more babysitting. I personally prefer the slow cooker method because the meatballs cook low and slow and emerge crazy tender.
If cooking Buffalo Meatballs on the stove, you will still want to brown the meatballs in the oven first so they don't fall apart when cooked. Add honey buffalo sauce and browned/baked meatballs to a large pot and gently simmer over medium low heat for 20-25 minutes or until cooked through, stirring occasionally.
CAN I USE FROZEN MEATBALLS?
Part of the deliciousness of this Buffalo Meatball Recipe is the homemade meatballs, but you are welcome to use your favorite store-bought meatballs as well.
To make Slow Cooker Meatballs with store-bought meatballs, you will need one 32 oz. frozen fully cooked home style meatballs.
SLOW COOKER: Add sauce and meatballs to a 6-qt. slow cooker and cook on low 2-3 hours for THAWED meatballs and 6-8 hours for FROZEN meatballs.
STOVE TOP: Add sauce and meatballs to a large pot and gently simmer over medium low heat for 15-20 minutes for THAWED meatballs and 30-35 minutes for FROZEN meatballs, stirring occasionally.
CAN I PREP Slow cooker MEATBALLS IN ADVANCE?
Assemble and bake the meatballs for 8 minutes.
Let meatballs cool completely.
Gently layer meatballs in slow cooker in between layer of sauce per recipe directions.
Remove crockpot ceramic insert with meatballs/sauce and refrigerate, covered.
Add an additional 30 minutes to cooking time when ready to make OR cook until meatballs are completely cooked through and sauce is hot.
CAN I FREEZE Slow Cooker MEATBALLS?
You can either freeze your Slow Cooker Buffalo Meatballs a) after baking but before cooking in the slow cooker or b) once fully cooked in the sauce.
TO FREEZE SLOW COOKER MEATBALLS AFTER COOKING:
Let Buffalo Meatballs and Sauce cool completely in the refrigerator before freezing.
Transfer to an airtight, freezer safe container.
Freeze for up to 3 months.
When ready to use, let meatballs thaw overnight in the refrigerator.
Transfer to a large pot and gently simmer until heated through.
TO FREEZE MEATBALLS BEFORE COOKING:
Bake meatballs according to directions.
Let meatballs cool to room temperature.
Place entire baking tray with the meatballs in the freezer. You will want to make sure the meatballs are not touching so they don't freezer together. If your freezer can't accommodate your baking tray then use a small tray and freeze in batches. Freeze for 1-2 hours.
When your meatballs are frozen enough that they won't stick together, then transfer meatballs to freezer safe bags or containers.
Label meatballs and store meatballs in the freezer for up to 3 months.
You can also make the sauce, store in an airtight container and freeze separately from the meatballs.
HOW TO DEFROST and Cook FROZEN MEATBALLS
When ready to make Buffalo Meatballs, you can cook meatballs either on the stove, crockpot or oven/crockpot:
STOVE: Add frozen meatballs and sauce to a large pot and simmer for 30 minutes or until cooked through, taking care not to stir the first 10 minutes so you don't break the meatballs.
CROCKPOT: Add frozen meatballs and sauce to crockpot and cook on low 6-8 hours or until cooked through and hot.
OVEN/CROCKPOT: Defrost meatballs in the oven by baking at 350 degrees F for 10 to 12 minutes. Meanwhile, defrost sauce in the microwave or stove, stirring often. Transfer meatballs and sauce to crockpot and cook on LOW for 2-4 hours or until completely cooked through.
Looking for more BUFFALO Recipes?
Want to try these Slow Cooker Meatballs?
Pin them to your SLOW COOKER, MEAT or APPETIZERS Board to SAVE for later!
Find me on Pinterest for more great recipes! I am always pinning :)!
©Carlsbad Cravings by CarlsbadCravings.com
Carlsbad Cravings Original
Never miss a Carlsbad Cravings Creation: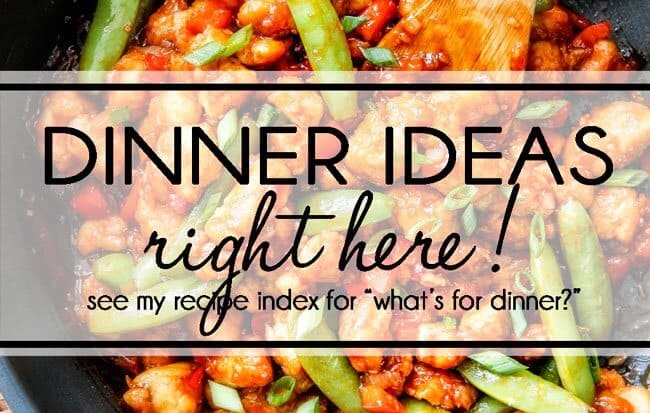 You might also like:
Best Slow Cooker French Dip Sandwiches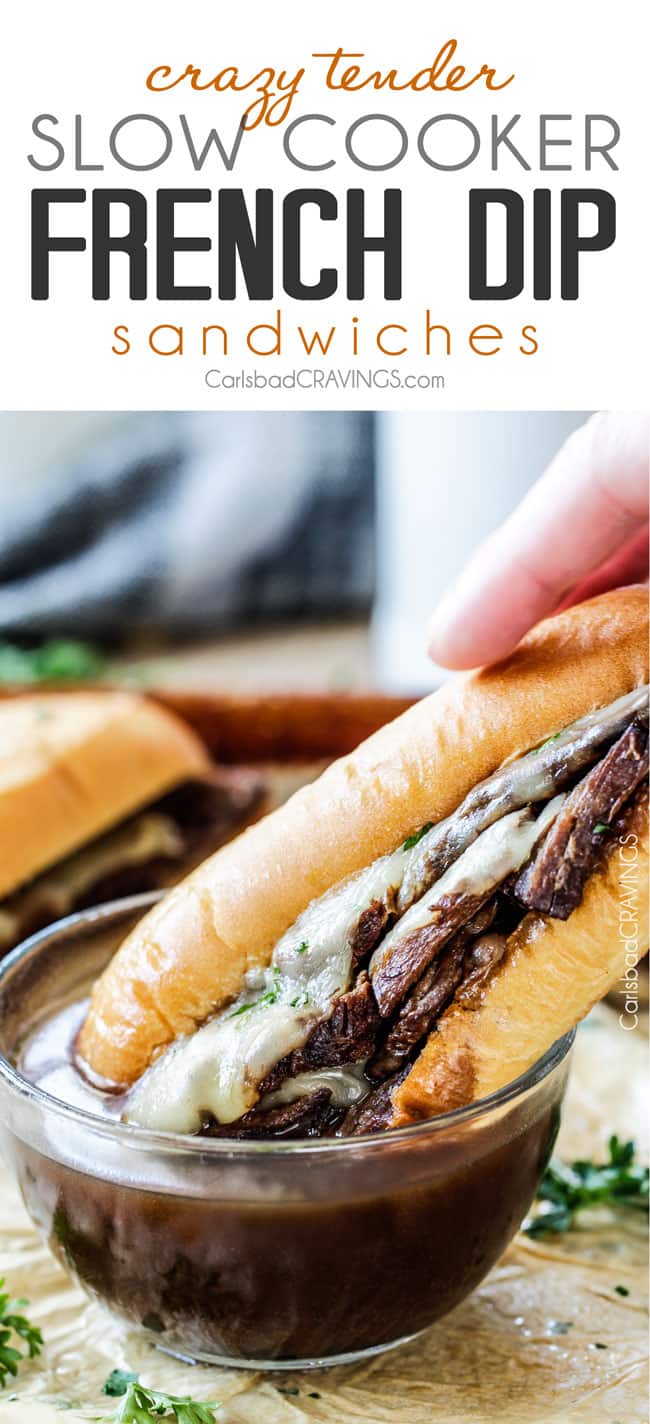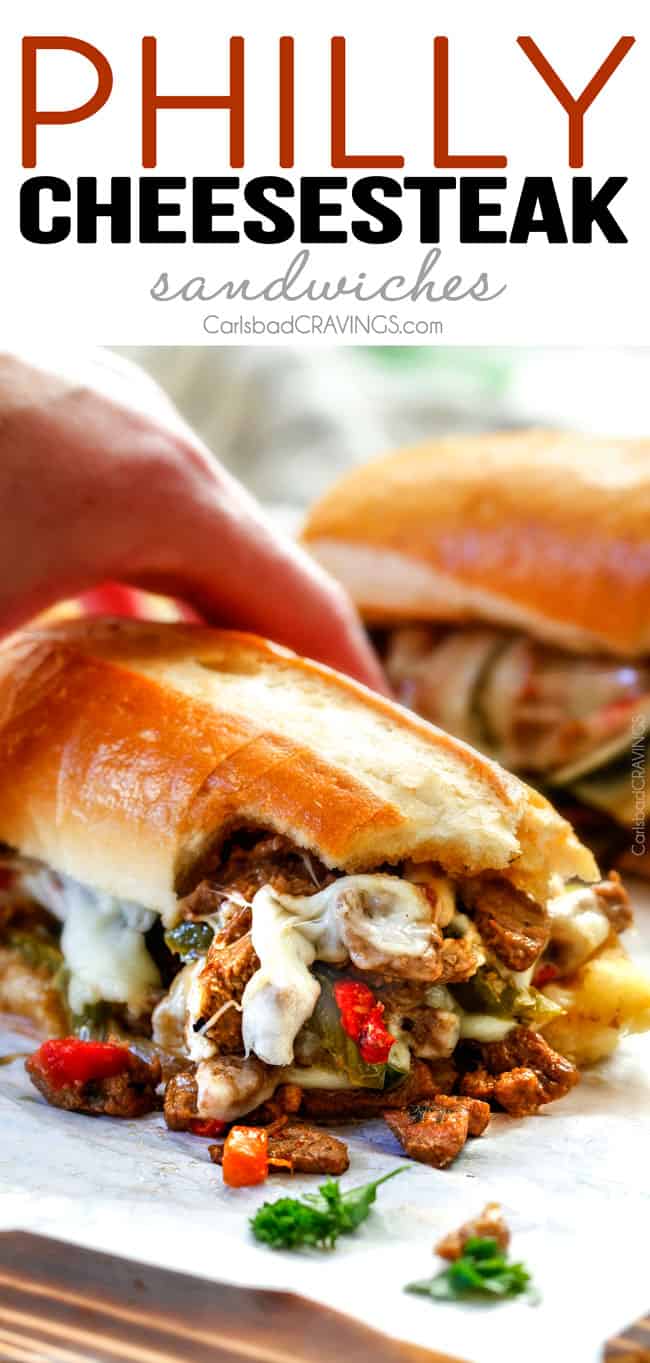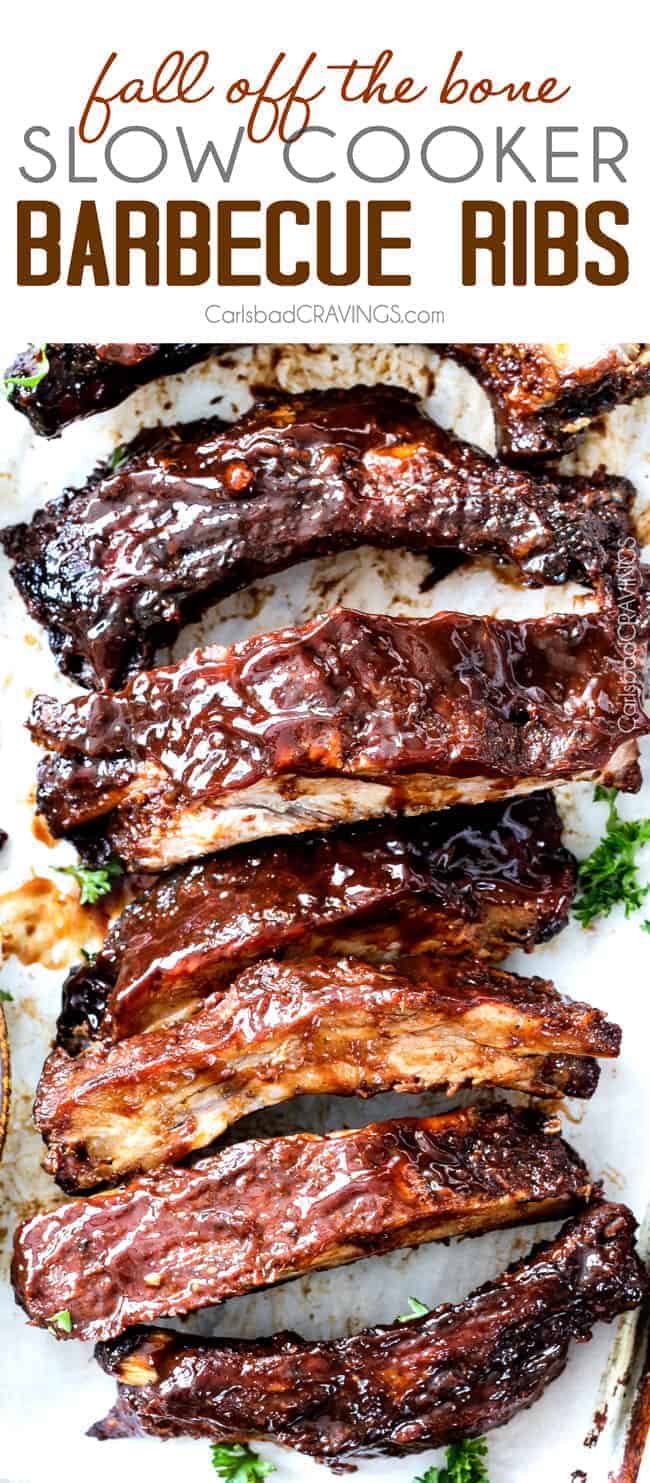 Slow Cooker Asian Sweet Chili Sesame Chicken