Friends frequently tell Patrick he's "so lucky" that I have a food blog because he gets to eat food like this creamy, comforting, hearty Slow Cooker Beef Stroganoff Soup.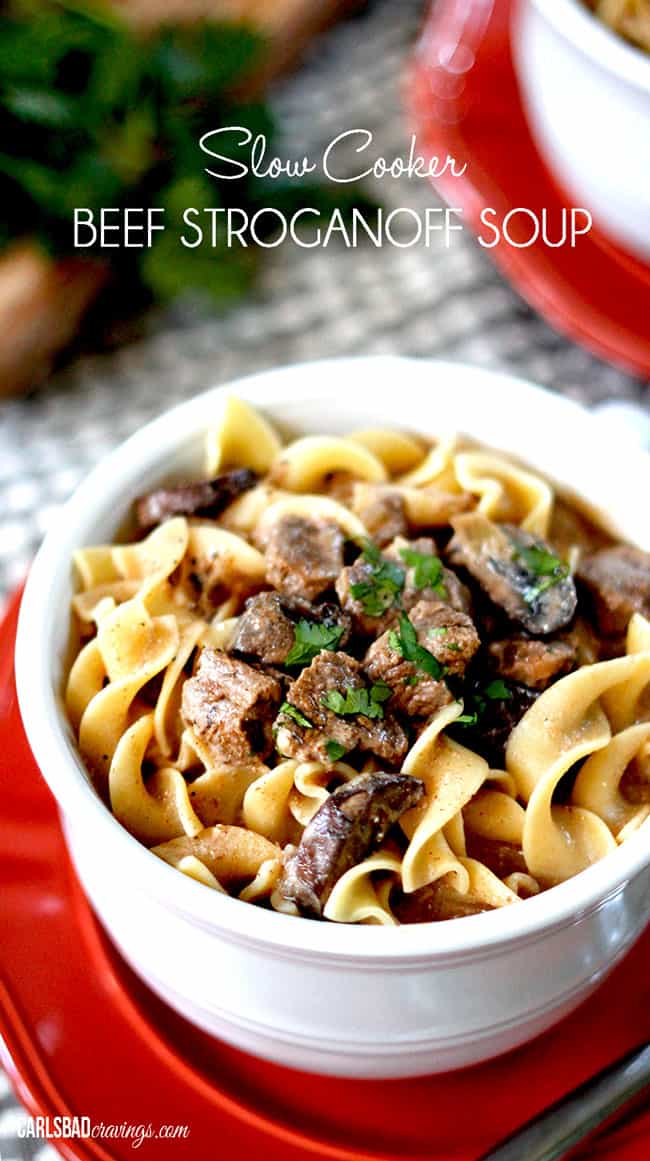 And they would be right.
But what they don't realize is he probably had it better before my blog because I still cooked the same, but now I have to take pictures…so Patrick and company have to wait.

I always try and make it worth the wait and this Beef Stroganoff Soup is definitely worth the wait.
I've always loved beef stroganoff and chicken stroganoff, even ordering filet mignon beef stroganoff at a restaurant once (it was a special occasion), so I thought there is no better way to consume an entire bowl full of concentrated deliciousness than turn this classic into a soup!
Melt in your mouth beef simmered, tenderized and spiced with onions, garlic, Worcestershire sauce, Dijon, tomato paste, paprika, basil, thyme and dill in a rich, creamy mushroom sauce.  Warm, savory, flavorful comfort by the spoonful after spoonful, after spoonful…I think the soup idea was a good one.
My favorite way to prepare stroganoff has always been in the crockpot because every morsel tenderizes as it bathes in the spiced broth, soaking up all the flavor for hours AND because its so easy – no browning meat, no sauteing onions, simply let the slow cooker do all the work for you as it fills every crevice of your home with the aroma of savory, beefy soup.
Its a long, tough wait.
But Patrick will tell you  – Its's worth every tantalizing second.
1

pound

chuck roast, chopped into 1" cubes

7

cups

low sodium beef broth

1

onion, diced

4-6

garlic cloves, minced

8

oz

cremini mushrooms, sliced

2

tablespoons

tomato paste

2

tablespoons

Worcestershire sauce

2

tablespoons

Dijon mustard

1

tablespoon

paprika

1

tsp EACH

salt, dried basil

1/2

tsp EACH

pepper, dried dill, dried thyme

1/4 - 1/2

teaspoon

red pepper flakes
1

12 oz. can

evaporated milk

(may use nonfat/lowfat)

1/4

cup

flour

1/2 - 1

cup

sour cream

(your preference)

12

oz.

broad egg noodles

cooked al dente (I like No Yolk)
1

pound

chuck roast, chopped into 1" cubes

7

cups

low sodium beef broth

1

onion, diced

4-6

garlic cloves, minced

8

oz

cremini mushrooms, sliced

2

tablespoons

tomato paste

2

tablespoons

Worcestershire sauce

2

tablespoons

Dijon mustard

1

tablespoon

paprika

1

tsp EACH

salt, dried basil

1/2

tsp EACH

pepper, dried dill, dried thyme

1/4 - 1/2

teaspoon

red pepper flakes

1

12 oz. can

evaporated milk

(may use nonfat/lowfat)

1/4

cup

flour

1/2 - 1

cup

sour cream

(your preference)

12

oz.

broad egg noodles

cooked al dente (I like No Yolk)
Add all of the ingredients except the "Reserved Ingredients" to the slow cooker. Cook on high 3-4 hours or on low 6-8 hours or until beef is tender. (Note: If you like firmer mushrooms, add them halfway through cooking time).

One hour before serving, whisk flour and evaporated milk together in a medium bowl until well blended; whisk into soup. Turn heat to high (if you were cooking on low) and cook an additional hour. When ready to serve, stir in cooked noodles followed by sour cream. Taste and add additional sour cream, salt pepper, red pepper to taste. (I always add extra pepper and red pepper for a kick)
 Carlsbad Cravings Original
Never miss a Carlsbad Craving Creation:
You might also like:
Secret Ingredient, Better Than Takeout!  Beef and Broccoli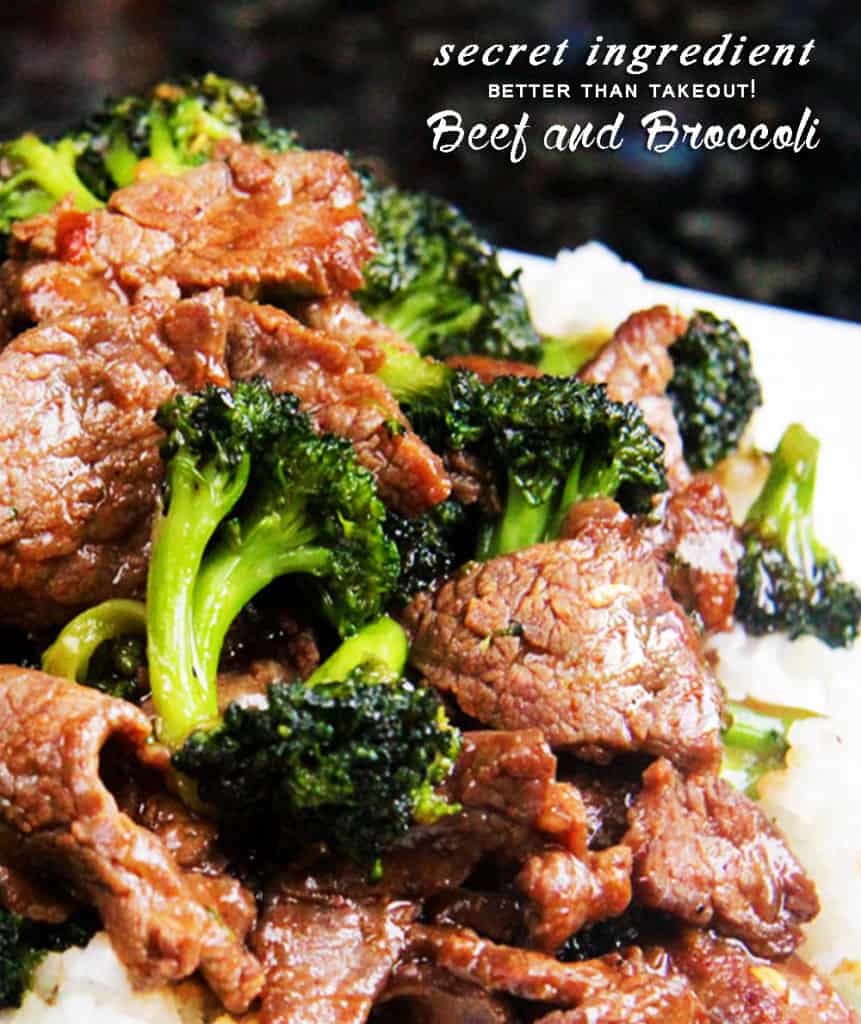 Creamy Basil Parmesan Italian Soup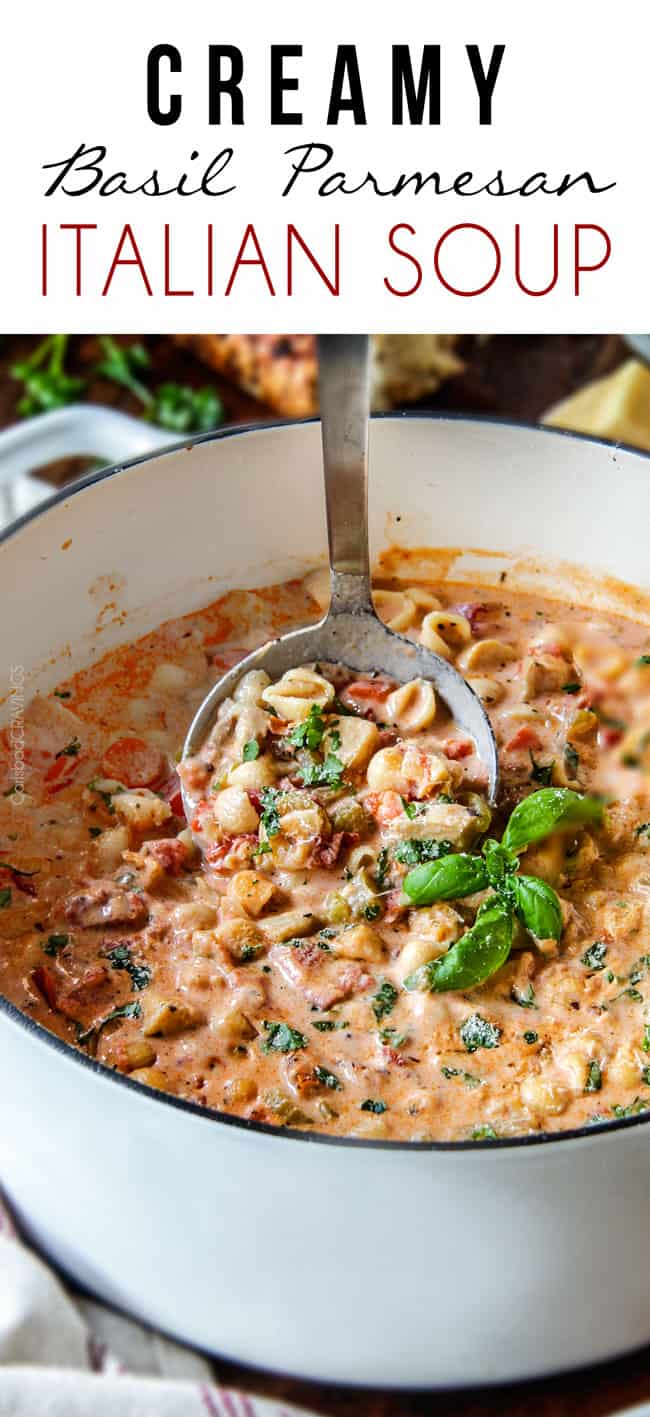 Slow Cooker Chipotle Sweet Pulled Pork
Creamy Cajun Chicken Pasta Soup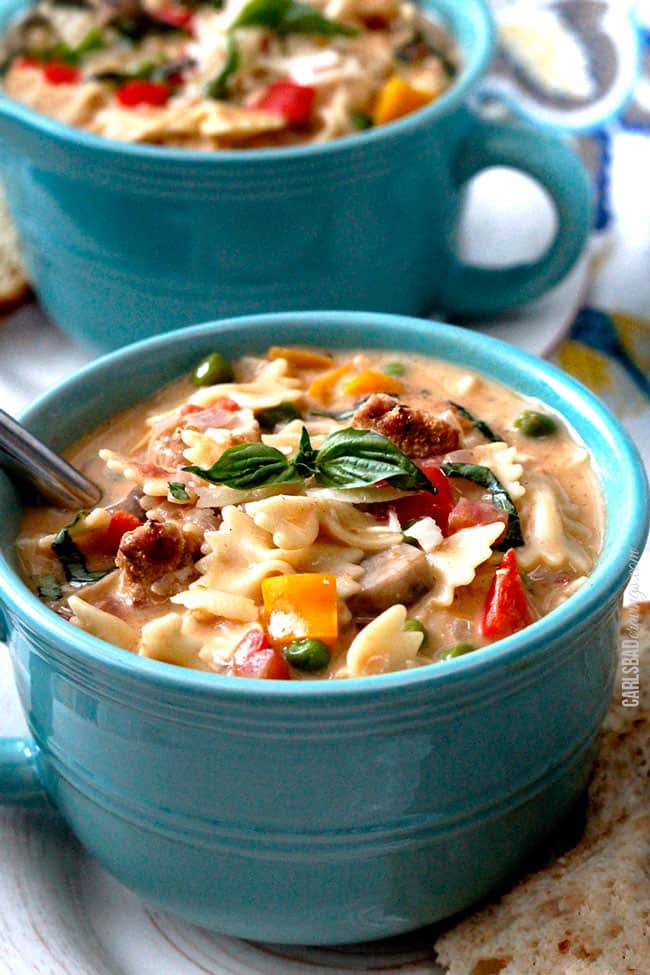 Never miss a Carlsbad Cravings Creation: