Blueberry Cheesecake Pie is rich and creamy cheesecake but made extra easy in pie form and extra delicious with vanilla wafer crust!  Smother the luscious cheesecake in sweet and tangy homemade blueberry sauce and you have a new favorite summer dessert you will be making again and again!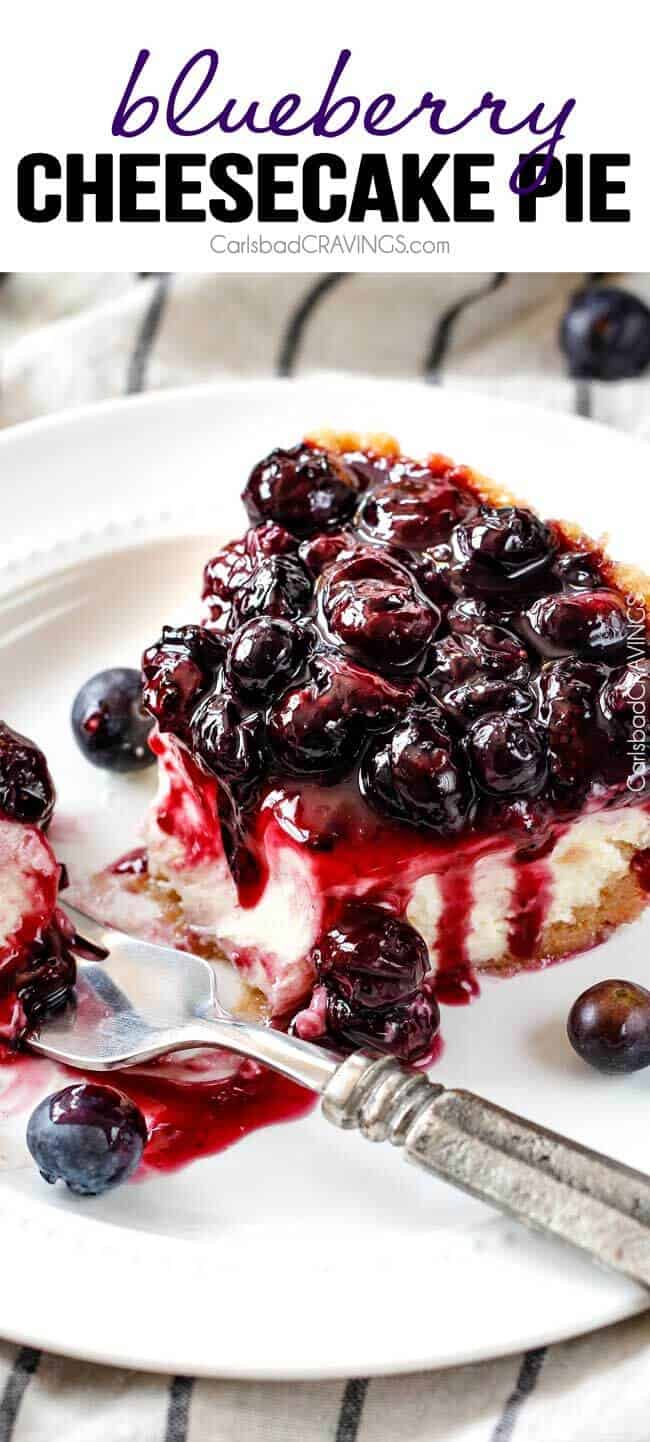 I have really been into blueberries lately with my latest "sweet posts" being Blueberry Muffins with Lemon Glaze and Blueberry Muffin Cake and now this Blueberry Cheesecake Pie but I thought this dessert was SO perfect for the 4th of July, I had to post it right away.  Plus, 'tis the season for bursts of sweet and tangy berries!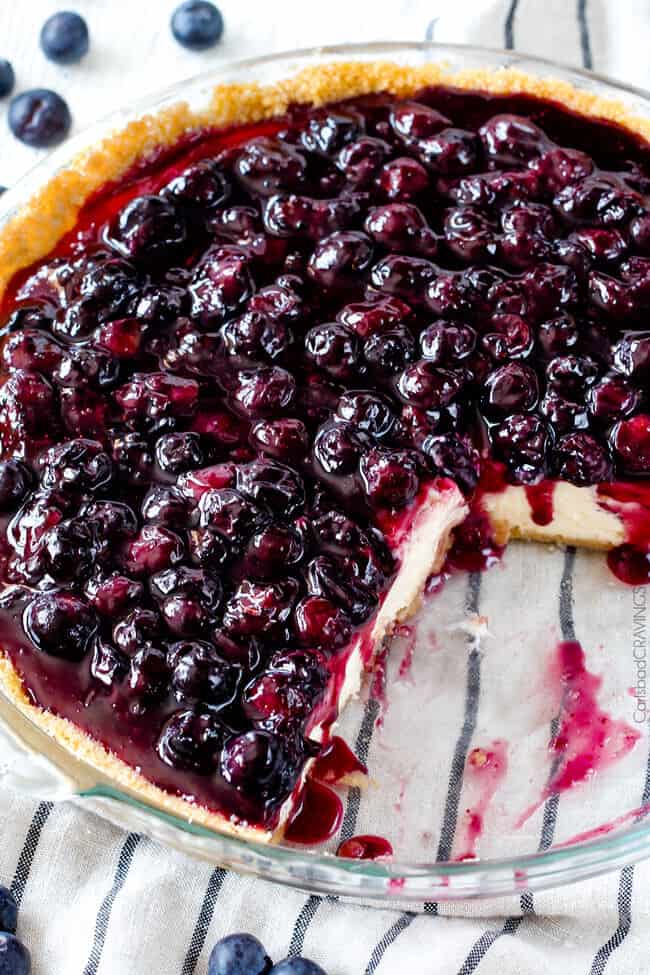 I really wanted to make a blueberry cheesecake, but instead of making a traditional cheesecake that requires a spring form pan and 5 8oz. blocks cream cheese, I decided to make a Blueberry Cheesecake Pie that is less intimidating/overwhelming but equally delicious.  Or more delicious.  I took this Blueberry Cheesecake Pie to an end of school bonfire/party, and it was gone in minutes.
And bonus, it has a vanilla wafer crust!  I have always used vanilla wafers in my mini cheesecakes but for some reason hadn't tried them on any pies/full size cheesecakes – until this beauty.  You will love the buttery, vanilla crumble crust.  I prefer it to graham cracker crusts and can't wait to hear what you think!
For the cheesecake, you simple beat 2 8 oz. blocks cream cheese, sugar, a full cup sour cream and 2 eggs plus 1 egg yolk which makes the cheesecake extra smooth and rich and so addicting.
I originally tried making this Blueberry Cheesecake Pie NO BAKE and although it was delicious, it wasn't nearly as delicious as baked cheesecake.  There is just something so magical about velvety cheesecake that cannot be replicated without baking.   And because this is a "cheesecake pie" with less cream cheese, you won't run into any issues with cracking (not that it matters because its all smothered in blueberry sauce), and you won't run into any issues with your water bath leaking because the cheesecake is baked in a pie pan and not a spring form pan.  Winning.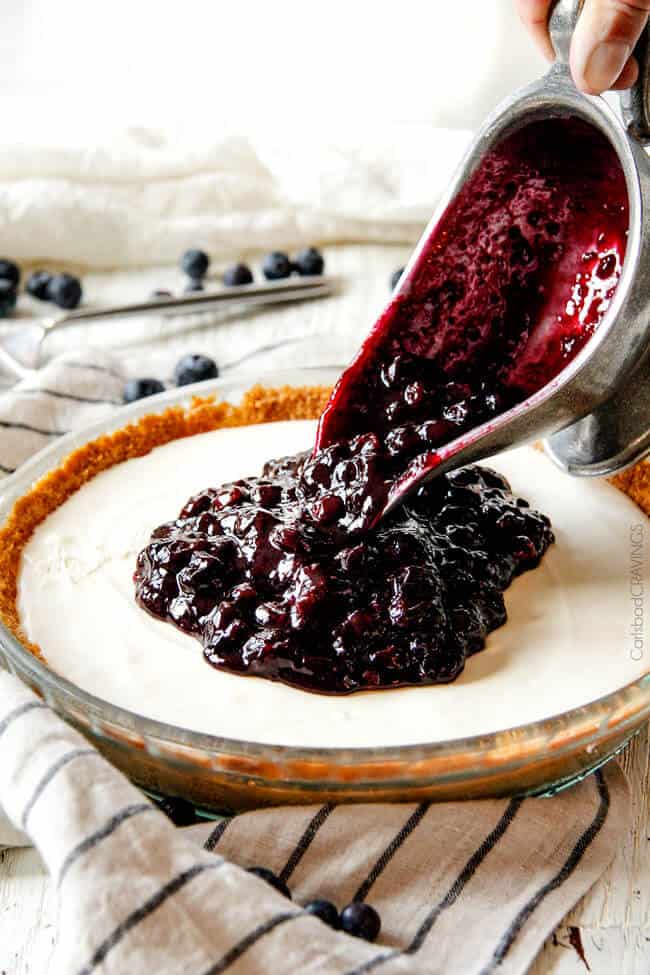 And then the homemade blueberry sauce.  Oh sweet bliss.
This heavenly blueberry sauce is unlike any other blueberry sauce made by simmering orange juice, lemon juice, sugar and cornstarch then adding in your blueberries to simmer until a few of them burst.  It takes all but 10 minutes and all your will power not to drink the sweet and tangy blueberry sauce straight from the saucepan.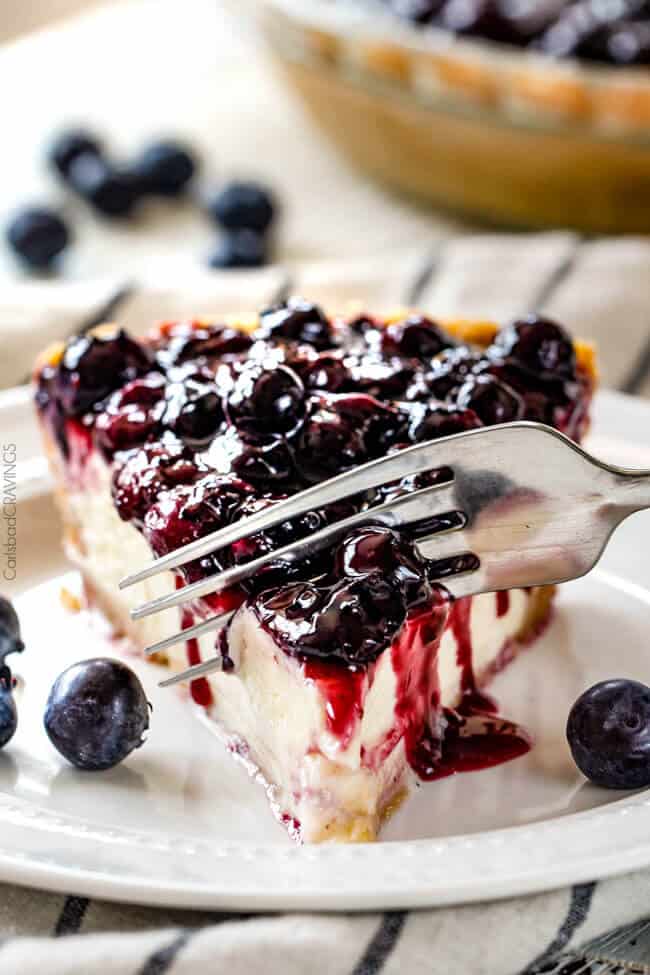 Using all your will power, let the blueberry sauce chill in the refrigerator to thicken and the flavors meld alongside your cheesecake then pour it all over your pie plate of creamiliciousness.
And dig in.  And tell me this is not the most delicious Blueberry Cheesecake you have ever had the pleasure of eating.  Happy early 4th!
Looking for Delicious Pie Recipes?
Want to try this Blueberry Cheesecake Pie?
Pin it to your DESSERT or SUMMER Board to SAVE for later!
Find me on Pinterest for more great recipes!  I am always pinning :)!
©Carlsbad Cravings by CarlsbadCravings.com
45

vanilla wafers

(heaping 1-1/2 cups crumbs)

2

tablespoons

sugar

6

tablespoons

butter, melted
2

8 oz.

blocks cream cheese, softened

2

eggs, room temperature

1

egg yolk, room temperature

1

cup

sugar

1

cup

sour cream

1

teaspoon

vanilla extract
45

vanilla wafers

(heaping 1-1/2 cups crumbs)

2

tablespoons

sugar

6

tablespoons

butter, melted

2

8 oz.

blocks cream cheese, softened

2

eggs, room temperature

1

egg yolk, room temperature

1

cup

sugar

1

cup

sour cream

1

teaspoon

vanilla extract
Crust: Combine all of the ingredients in a medium bowl until crumbs are evenly moistened. Press evenly onto the bottom and up the sides of an ungreased 9-in. pie pan. Bake at 350 degrees F for 8-10 minutes or until crust just begins to brown. Cool completely.

Cheesecake: Preheat oven to 325 degrees F. Beat cream cheese until very smooth, about 1 minute. Beat in sugar followed by eggs then egg yolk, one at a time until combined after each addition. Beat in sour cream and vanilla and beat until very creamy, about 1 minute. Pour filling over cooled crust.

Place the pie pan in a large roasting pan and add water until it reaches half way up the sides of the pie pan. Bake for 45 minutes at 325 degrees F. The cheesecake should still jiggle in the center (it will firm up after chilling), and the edges should be mostly set. After 45 minutes, turn oven off and crack oven door open. Let cool in cracked, oven for 30 minutes. Remove cheesecake from oven and let cool completely on a rack then chill in refrigerator for at least 4 hours, best if overnight.

While Cheesecake is baking, prepare Blueberry Sauce according to directions (will thicken as it chills). Chill in the refrigerator separate from cheesecake.

When ready to serve, spoon blueberry sauce over cheesecake and serve.
©Carlsbad Cravings Original
 Never miss a Carlsbad Cravings Creation: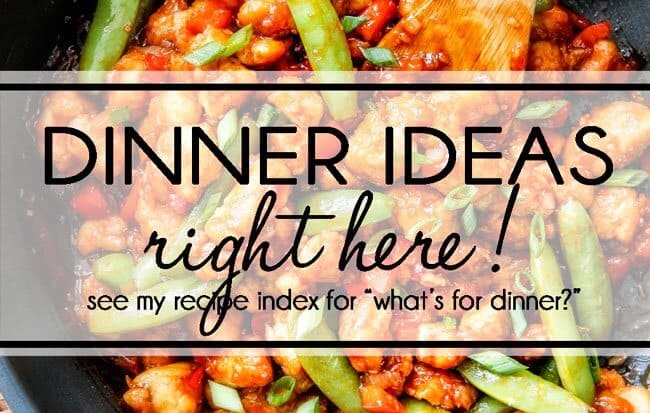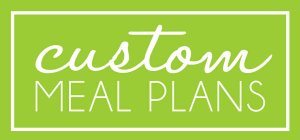 You might also like:
Chocolate Peanut Butter Mini Pies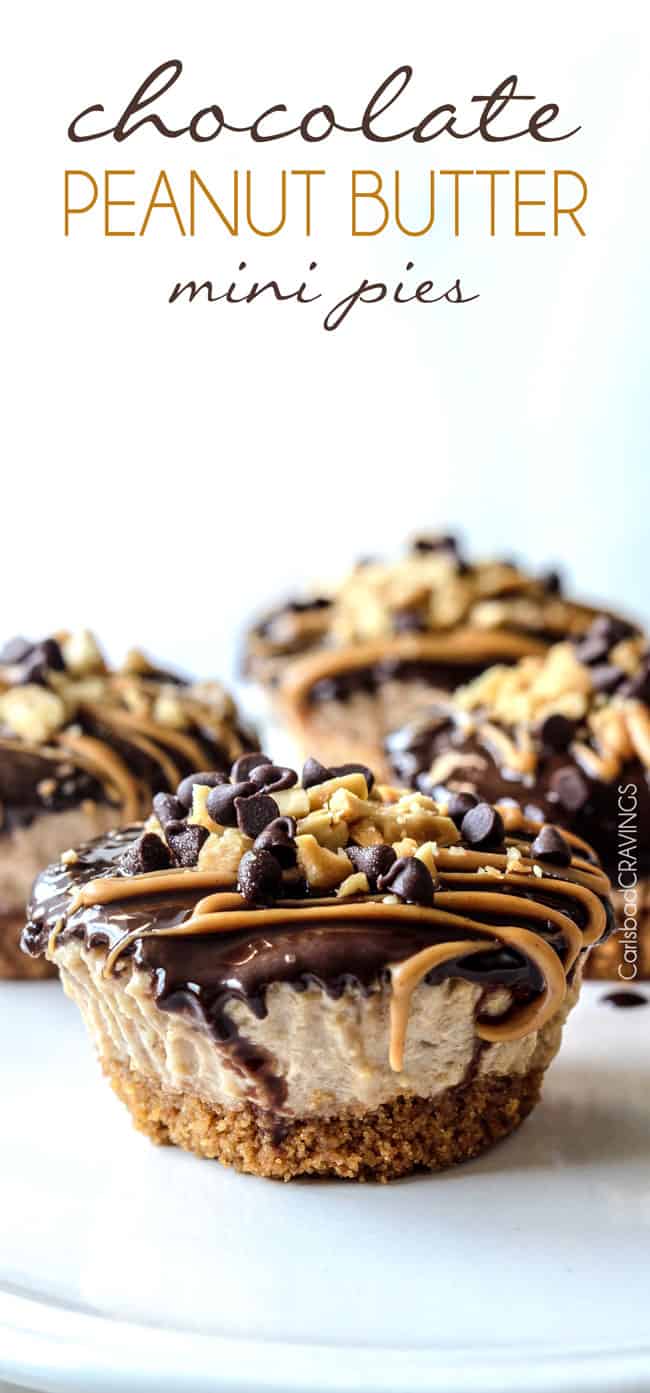 Blueberry Muffin Cake with Maple Cream Cheese Glaze
Raspberry Chocolate Ganache Cheesecake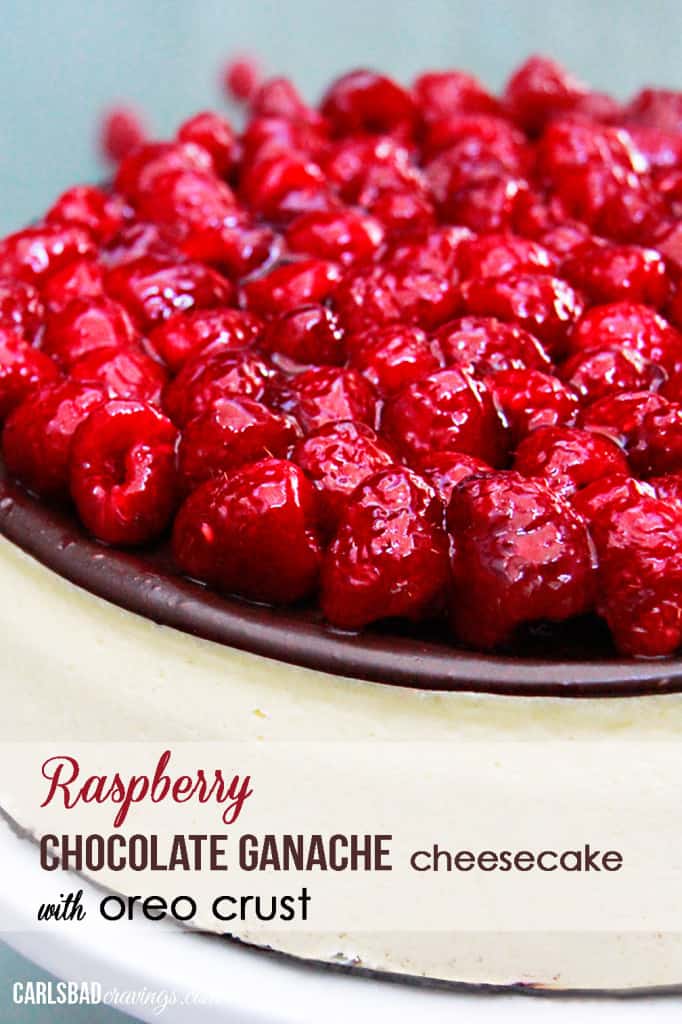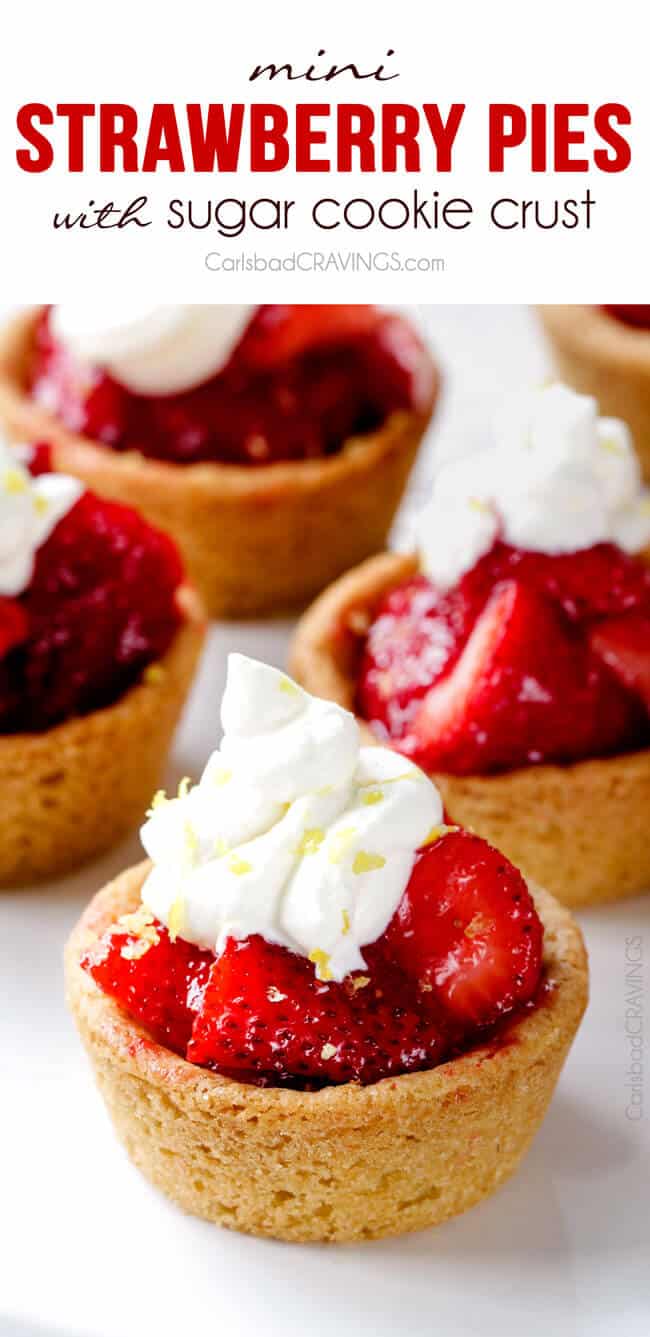 Double Layer Pumpkin Oreo Cheesecake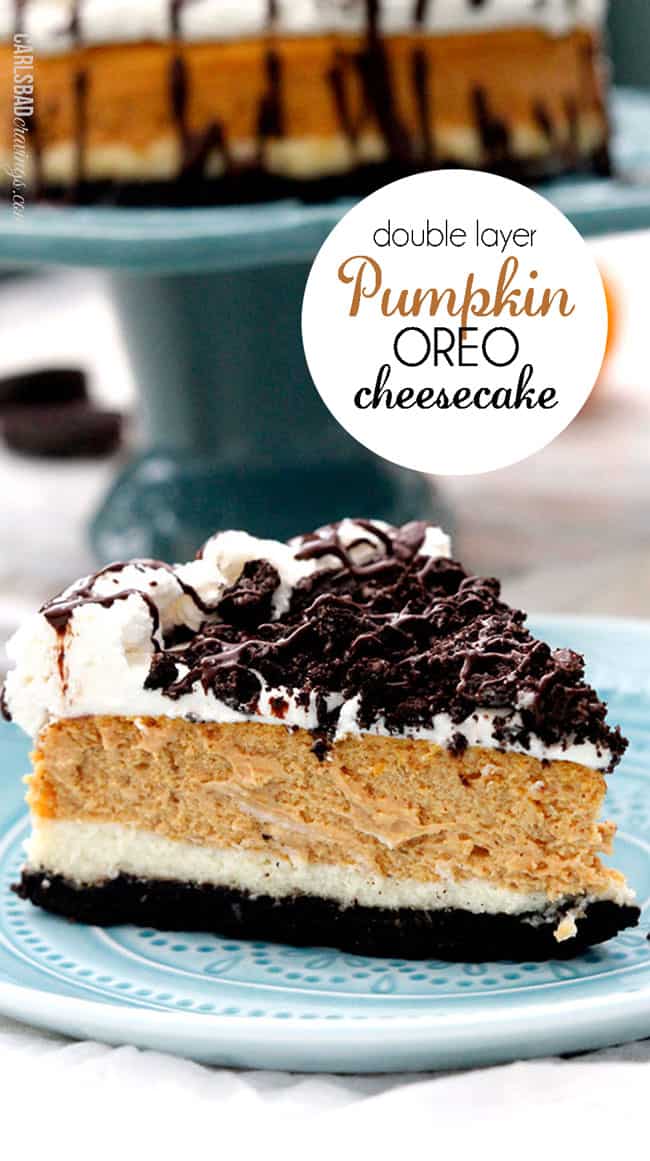 Follow Carlsbad Cravings (Jen)'s board Carlsbad Cravings Recipes on Pinterest.