This Homemade Salsa Recipe is made in your blender, on your table in 5 MINUTES and tastes better than your favorite restaurant or jar!
Homemade Salsa Recipe that tastes better than any restaurant or store-bought?!!! YES! You will never want to buy salsa again! This Easy Salsa recipe allows you to customize the heat, the consistency, saves beautifully, can be made ahead of time and the layers of flavor are out of this world! Homemade Salsa is delicious as an appetizer with chips or on top of tacos, burritos, quesadillas, tostadas, eggs, etc – it just makes EVERYTHING better!
Homemade Salsa Recipe
There are a few Mexican staples that everyone needs such as pico de gallo, salsa verde, avocado dressing, cilantro lime rice, restaurant style Mexican rice, guacamole and of course – homemade salsa!
Everybody needs the best salsa recipe to munch on or to smother all their favorite Mexican food in – and this is it! Living in Carlsbad, (north San Diego), where Mexican restaurants outnumber any other type of food 20-1, I have tasted a lot of salsas. And this homemade salsa recipe, my friends, is as good as the best I've ever tasted!
This easy Salsa Recipe is the perfect appetizer for all your potlucks, barbecues, picnics, parties, sports gatherings, movie nights, girls nights, etc.. It also makes everything better from Carne Asada Fries to Barbacoa Beef Bowls, to Baja Fish Tacos, Chicken Fajitas, Steak Fajitas and on and on.
And now, I gift you with being able to make and therefore EAT your very own Homemade Salsa in 5 minutes!
Here's what you'll need:
HOMEMADE SALSA RECIPE INGREDIENTS:
fire roasted diced tomatoes: canned fire roasted diced tomatoes make all the difference in this Homemade Salsa recipe – please do NOT use regular tomatoes. Fire roasted tomatoes are located next to the traditional diced tomatoes. I also love using canned tomatoes because that means you can make this salsa recipe year round beyond tomato season AND you can keep them stocked in your pantry to make salsa at a moments notice.
garlic: 4 peeled garlic cloves will do the trick. Add more or less to taste. You don't need to mince them because they will be chopped in the blender.
onion: you will want one yellow onion. Peel and cut the onion into chunks and let the blender do the rest of the work.
cilantro: we want one cup packed cilantro-you can include the stems too. Please don't skip – it adds crucial zippy flavor.
jalapeno: remove the seeds and the veins from the jalapeno because they carry the most fiery heat, but don't discard the seeds. You can add the seeds if you want a spicier salsa.
mild chopped green chiles: you will use half a can of mild chopped green chiles – of course, you can always taste the salsa and add more if desired. You can freeze the rest of the chiles or use them in Cilantro Lime Rice, or my easy Mexican Chicken recipe. Make sure you purchase mild green chiles – I have accidentally used the hot chilies before and they are HOT! Mild green chiles, however are more tangy than hot so you don't have to worry about them making your homemade salsa spicy.
lime juice: fresh or bottled work great and enlivens the entire salsa recipe.
seasonings: ground cumin, chili powder, salt, pepper, oregano
What Tomatoes are Best for Homemade Salsa? (Canned vs Fresh)
You can use fresh or canned tomatoes for homemade salsa but the key is that they are ROASTED.
FIRE ROASTED canned diced tomatoes: I prefer canned tomatoes because the tomatoes are picked and canned at their peak ripeness, which means they are more flavorful and sweet AND they make this salsa recipe super easy to make any time of the year. Fire roasted diced tomatoes have been gently roasted over an open flame which gives them a a great complex smoky flavor which enhances the sweetness and mellows the acidity (fire roasted doesn't mean spicy). They are less tangy than traditional tomatoes with more rounded flavor – you can TASTE the difference.
Fresh tomatoes: Fresh tomatoes are not always perfectly ripe which means they are less flavorful. They are also more watery so they will need to be roasted to release some of the moisture and enhance their flavor. If using fresh tomatoes, you will want about 8 Roma tomatoes. Slice them in half and place them on a lightly greased baking dish. Roast at 350 F degrees for 15 minutes or until the tomatoes begin to char. Let the tomatoes cool for about 5 minutes before adding them to your blender.
How do I make homemade salsa?
You will LOVE how easy it is to make homemade salsa! All you need is a blender or food processor and you can be dipping into this salsa in minutes!
To make homemade salsa, simply add the ingredients in two stages, and pulse a few times until it reaches desired consistency. Here's a step-by-step breakdown of how to make salsa with photos:
Add part of the ingredients to blender. Add onions, garlic, jalapeno, fresh cilantro, ground cumin, chili powder, salt, pepper, oregano and lime juice to your blender. We want this easy salsa full of aromatics and seasoning so it doesn't just taste like tomatoes!
2. Chop ingredients: Pulse these ingredients until chopped.
3. Add your canned fire roasted tomatoes and green chilies. We use canned fire roasted tomatoes which are a huge shortcut from roasting your own tomatoes and much more flavorful than fresh tomatoes.
4. Pulse. Pulse a few more times to reach desired consistency.
And that's it! In 5 minutes you have the tastiest restaurant quality homemade salsa recipe in town! And believe me, I know my salsas!
Tips for Homemade Salsa recipe:
Add ingredients in correct order. It is important to follow the recipe and add the ingredients in the order listed, starting with garlic, jalapeno and onions, blending and then adding the tomatoes. This ensures the aromatics get diced without leaving big chunks and allows you to customize the consistency of the tomatoes.
Use pulse setting: whether you make your homemade salsa in your blender or food processor, you will want to use the pulse setting. This allows you to control the consistency, otherwise it is easy to end up with pureed salsa – we want some texture!
Add jalapeno to taste. I always separate my jalapeno seeds but don't toss them. That way, you can taste your finished salsa and add jalapeno seeds a little at a time if you would like spicier salsa.
Adjust to taste. The beauty about Homemade Salsa, is you can make it the BEST salsa for YOU! Make it thinner, chunkier, spicier, tangier, etc. See my tips and tricks how to customize your salsa below.
Let salsa rest. This Homemade Salsa recipe is very best if NOT served right away. Instead, let the salsa rest in the refrigerator for about one hour before servings to let the flavors build and meld.
Homemade Salsa Recipe Variations
What I especially love about this Homemade Salsa Recipe is you can completely control the consistency and flavor:
For a finer salsa, simply chop/blend more
For a chunky salsa, chop/blend less
For a thinner salsa, add juice from the fire roasted tomato cans
For a spicier salsa, add some or all of the jalapeno seeds – stirring in a little at a time until it reaches your desired heat level OR start with habanero or serrano chiles
For a more garlicky salsa, add more garlic
For more "tomato-y" use more tomatoes
For a smoky salsa, swap the jalapeno for chipotle pepper to taste
There is no right or wrong with this easy salsa recipe. I recommend trying this Homemade Salsa Recipe as written and then you can customize it for ever after until it is absolutely perfect FOR YOU!
What should I serve with Homemade Salsa?
Homemade Salsa isn't just for chips! It is meant for all your favorite Mexican foods such as:
Tortilla chips
Nachos
Tostadas
Tamales
Chilaquiles
Huevos
Beans
How long will salsa last?
Homemade salsa should be stored in an airtight container in the refrigerator. When stored correctly, it should last for 5-7 days. The longer it sits, the more mellow the acidity will become so you may want to add a fresh squeeze of lime juice to taste.
Can I freeze Homemade Salsa?
Absolutely! Freezing is a great option if you have leftover salsa, want to double the batch or make some for later. To freeze, add salsa to a freezer safe, airtight container and freeze for up to 3 months. Defrost in the refrigerator before servings.
IS Salsa HEALTHY?
YES! While many of my Mexican favorites can be classified as "comfort food," salsa is nothing but guilt-free freshness. Its comprised of vegetables so it is low calories and contains zero fat so EAT away! And keep on eating.
What is the difference between salsa and pico de gallo?
I think everyone needs a stellar homemade salsa AND pico de gallo recipe. While they both use similar ingredients, mainly tomatoes, onions, garlic, jalapenos, cilantro and lime juice, the difference mainly comes in the consistency.
Salsa is more liquid-y because the ingredients are blended together. Even chunky salsa is still somewhat blended and more runny than pico de gallo.
Pico de gallo, on the other hand, is also known as salsa fresca (fresh salsa), salsa cruda (raw salsa), salsa huevona (lazy salsa) because it consists of freshly chopped ingredients all tossed together without being blended.
I hope you enjoy my 5 Minute Easy Salsa Recipe that will completely transport you to your favorite Mexican restaurant – that is, if your favorite Mexican restaurant even serves salsa this good!
Looking for more Salsa Recipes?
WANT TO TRY THIS HOMEMADE SALSA RECIPE?
PIN IT TO YOUR MEXICAN, APPETIZER, HEALTHY OR CONDIMENT BOARD TO SAVE FOR LATER!
FIND ME ON PINTEREST FOR MORE GREAT RECIPES! I AM ALWAYS PINNING :)!
©Carlsbad Cravings by CarlsbadCravings.com
Carlsbad Cravings Original
NEVER MISS A CARLSBAD CRAVINGS CREATION: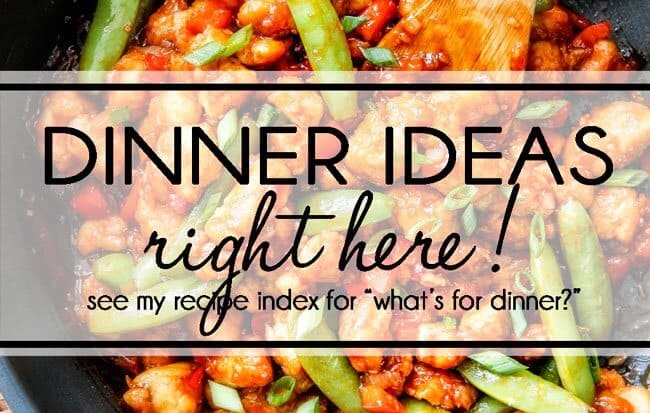 You might also like these Mexican favorites:
Buffalo Chicken Tacos with Blue Cheese Cilantro Ranch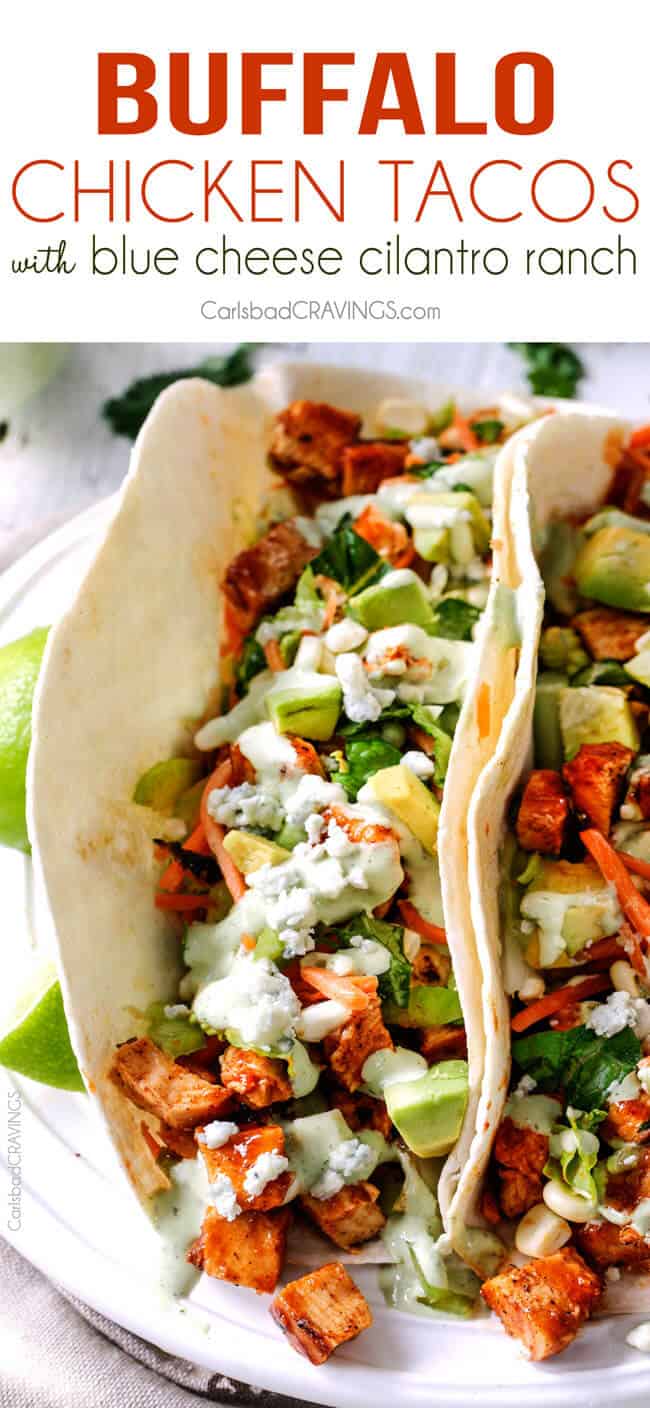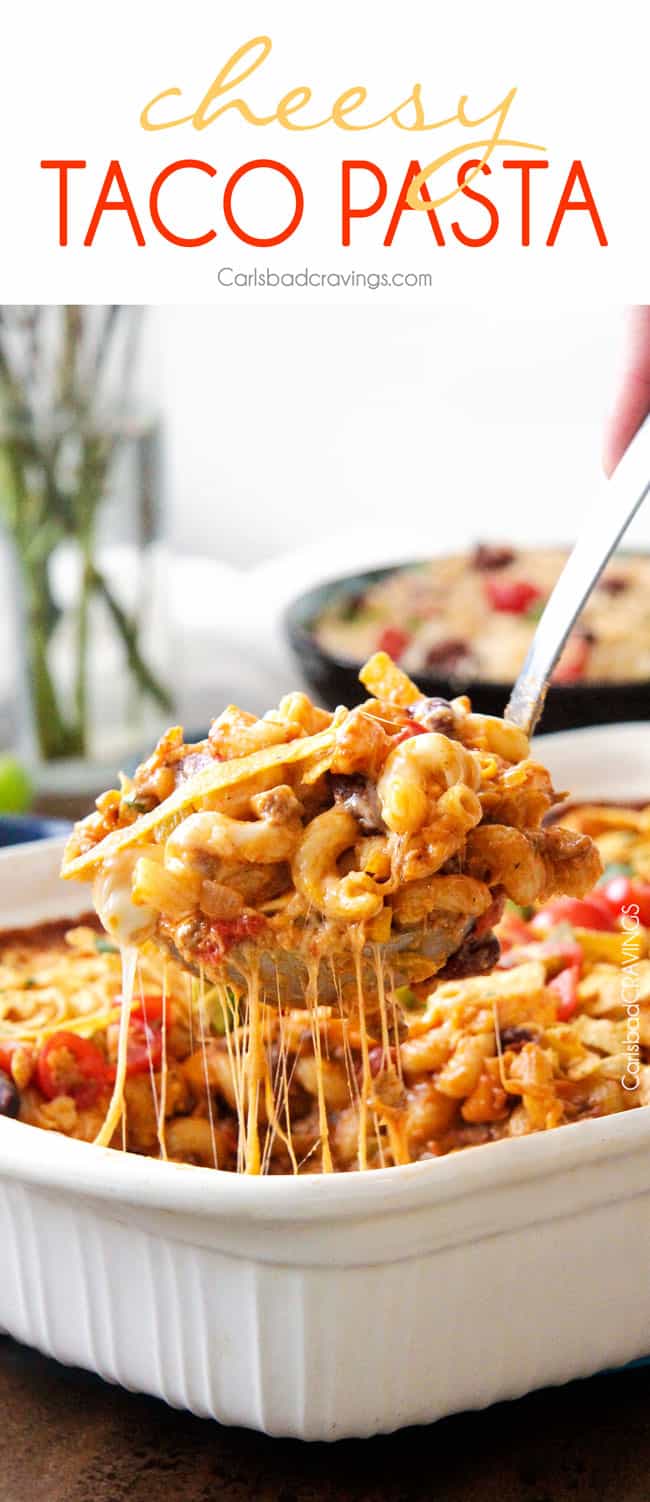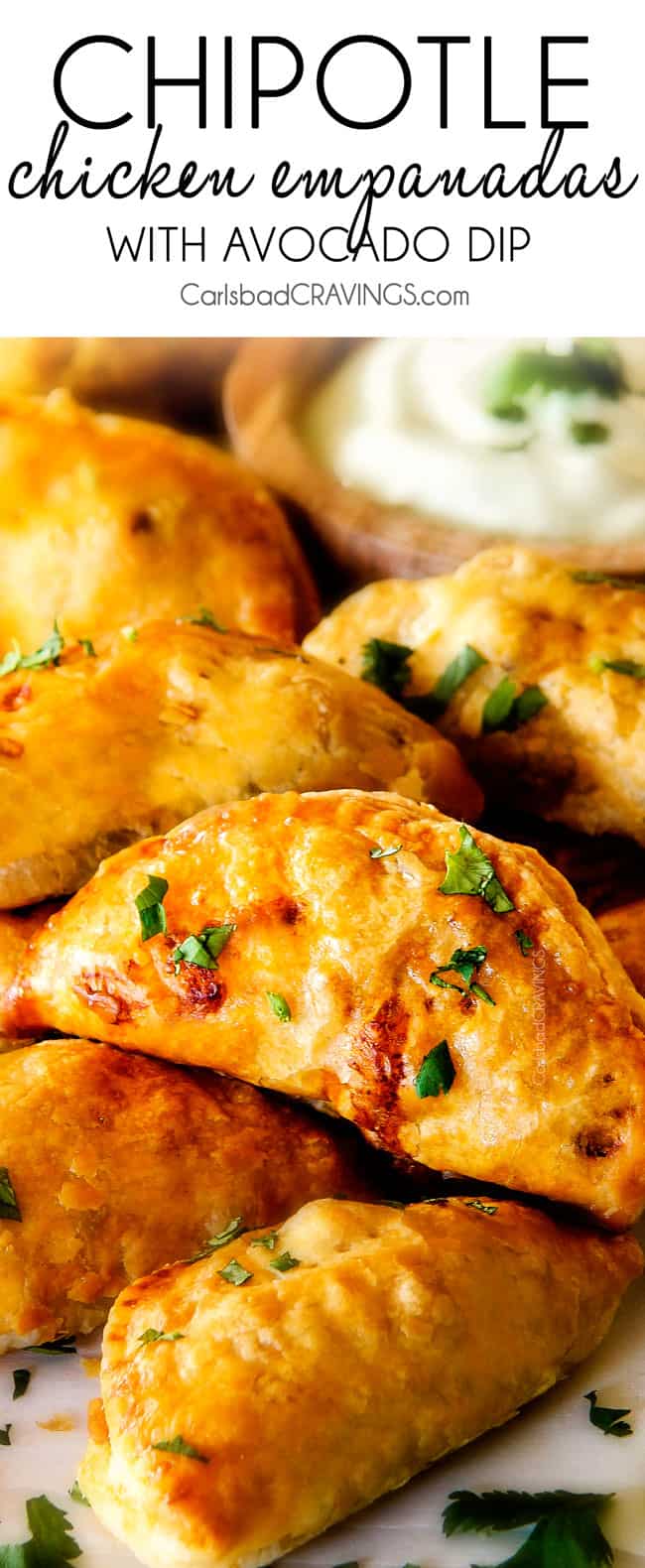 Southwest Chicken Avocado Egg Rolls