Chocolate Peppermint Cake with layers of rich, mega moist chocolate cake, peppermint frosting center and shell of rich, silky chocolate ganche frosting!
This Chocolate Peppermint Cake will have you singing carols from the rooftops! It is fabulously festive and the only cake you need this holiday season because decadently moist chocolate cake + silky peppermint butter cream = Christmas Cheer! I've also included instructions on how to make ahead and freeze so this can also be STRESS FREE Chocolate Peppermint Cake!
Peppermint Cake
Even though we been playing Christmas music since before Thanksgiving (I love the old stuff – good ol' Bing Crosby style), I cannot believe Christmas is next week!  I giddily anticipate the holiday for many reasons but especially because I get to smash my face into this Chocolate Peppermint Cake!
I slightly adapted this Chocolate Peppermint Cake recipe from a friend (originally from Southern Living) who texted me his proud creation of the cake he had made for his wife's birthday. What an awesome husband! And if he can make this cake, then you can make this cake. And you should make this cake.
The chocolate cake itself is so rich and soft full of melted chocolate morsels, cocoa powder, brown sugar, cinnamon, vanilla, sour cream and finally hot water which makes it so extra moist.  The cake is then topped with Peppermint Vanilla Buttercream Frosting.  The name says its all – buttery, with peppermint and vanilla extract for the perfect festive flair.
The Chocolate Peppermint Cake is then coated in velvety Chocolate Ganache Frosting.  Heavy cream, butter and melted chocolate thats been whipped into frosting.  Who can resist chocolate ganache frosting?!
Finally, the Chocolate Peppermint Cake is drizzled with melted peppermint candy melts and crushed candy canes because, after all, its Christmas and ribbons of peppermint will fill everyone with the Christmas spirit!
Ingredients for Chocolate Peppermint Cake
butter: you will need 1/2 cup softened butter. Use unsalted butter so we can control the salt in the recipe.
all-purpose flour: I have not experimented with gluten free flour, but I assume gluten-free 1 to 1 flour like Bob's Red Mill would work great.  I do not recommend cake flour or self-rising flour or you will need to change the baking powder/baking soda, etc.
baking soda: make sure it is fresh so it still works; usually 6-12 months is best.
ground cinnamon:  cinnamon adds a festive flair and pairs beautifully with chocolate. You can use more or less to taste.
salt:  good ol' table salt is best.
brown sugar:  you will need 2 cups brown sugar which will make our Chocolate Peppermint Cake extra moist and flavorful.
eggs: make sure they are room temperature so they mix easily (more on that below).
vanilla extract:  use pure vanilla extract.
hot water: you can use hot tap water or heat water in a measuring glass in the microwave.
sour cream: use full fat for the most satisfying results but less fat will also work.
chocolate chips: you will want quality semi-sweet chocolate chips.
cocoa powder: this is unsweetened baking cocoa found in the baking aisle and not a chocolate drink mix.
HOW TO MAKE CHOCOLATE Peppermint CAKE
This Chocolate Peppermint Cake recipe is simple to make, but her are a few tips and tricks for the BEST peppermint cake every time: is super simple, so simple, you don't even need a mixer because we don't have to cream any butter! 
Here are a few helpful tips:
Line pans. Line two 10-inch round pans with parchment paper and spray with nonstick cooking spray with FLOUR, or grease and flour (or cocoa powder) pans. I always use nonstick cooking spray with flour in combination with parchment paper and have never had a problem with any of my cakes sticking ever. The parchment paper is key!
Use quality chocolate: Your Chocolate Peppermint Cake ganache is only as tasty as your chocolate – so splurge a little and use quality chocolate!  I suggest Guittard or Ghirardelli.  Other chocolate brands have too many additives and will not melt nicely or taste as scrumptious.
Don't scorch chocolate: Melt chocolate chips in the microwave at MEDIUM (50% power), stirring at 30-second intervals so it melts evenly and you don't scorch the chocolate. If you don't know how to use medium power, than shorten the intervals so you stir more often.
Don't pack flour: Whenever you measure flour, don't scoop it into the flour bag/container or else the flour will compress and packed flour yields denser, drier cakes.  Rather, scoop flour into measuring cup and then level.
Room temperature eggs and sour cream: It is essential that you use room temperature eggs for this recipe or your cake will not rise properly. Room temperature eggs whisk to a higher volume because the egg whites and yolks whisk together more easily.  This promotes more even distribution into the batter resulting in light, fluffy cake (because eggs trap air).  Cold eggs result in a more dense cake.  To quickly bring eggs to room temperature, fill a bowl with warm water (not hot) and add eggs and let sit 10-20 minutes.
Use boiling hot water.  In several tests by Baking Illustrated, they concluded that boiling water intensifies the chocolate flavor of the cocoa powder. Cocoa powder + boiling water resulted in a stronger chocolate flavor than even real chocolate and much more moist.
Don't overmix:  Overmixing your cake batter will result in a dense, tough, dry cake. Mix just until combined.
Bake on middle rack: The cake layers should both be baked on the middle rack of your oven. If there isn't enough room, then bake your cakes in two batches.
Don't overbake: There should be a few moist crumbs clinging to the toothpick for a moist, tender crumb.
How to Make Peppermint Cake Filling
The Peppermint Cake filling is ultimately a peppermint frosting made with:
1/2 cup butter, room temperature
2 cups powdered sugar
1/4 cup heavy cream
1 teaspoon vanilla extract
1/4-1/2 teaspoon peppermint extract
The filling is made like traditional buttercream frostings by beating butter until creamy, beating in power sugar followed by heavy cream, vanilla and peppermint extract.
Tips for Peppermint Cake Filling:
Make sure your butter isn't too soft of you'll end up with runny filling.
Soften butter to room temperature at room temperature – not in the microwave.
Beat butter until very creamy as this is the foundation of the frosting.
1/2 teaspoon peppermint is quite a strong peppermint flavor especially if you are topping with the peppermint candy melts and the candy canes so use less if you are looking for more of a hint of peppermint.
Don't substitute heavy cream! Using anything with less fat will result in a less creamy/thick consistency, causing the frosting to ooze out when topped with another cake layer.
Once all the ingredients are combined, beat on high for 3-4 minutes OR until fluffy. This can seem like a long time, so I suggest you set your timer so you don't shortcut it.
If filling is way too thick, add a couple more teaspoons of heavy cream.

How to make Chocolate Peppermint Cake Frosting
The frosting of our Chocolate Peppermint Cake Frosting is a sensational ganache. The French term "ganache" sounds fancy but it simply means chocolate melted into hot cream and it is SO easy! Here are a few tips:
Just like with the chocolate peppermint cake itself, you'll want to use quality chocolate such as Guittard or Ghirardelli for the best tasting and melting results.
The chocolate does not have to be completely melted, but soft enough that it will whisk smoothly into the heavy cream.
Wait a full 20 minutes before beating so the ganache can thicken.
Beat the ganache for as long as it takes tot form soft peaks, 5-8 minutes.
Don't over-beat or you'll end up with grainy frosting – the ganache should end up with a pudding-like consistency that does not sag off your spatula.
How to Serve Chocolate Peppermint Cake
The Chocolate Peppermint Cake alone is enough to make everyone happy with its layers of moist cake and peppermint frosting filling all enveloped in silky ganache. If you're looking to be extra festive, however, you can top your Chocolate Peppermint Cake with melted peppermint candy melts and crushed candy canes.
To serve, I LOVE to microwave the individual slices of Chocolate Peppermint Cake for 20 seconds or so for warm chocolaty cake, oozing peppermint frosting and melty chocolate ganache.  That's all I need to be filled with the Christmas spirit.  I should just start the season off with this Peppermint Chocolate Cake next year.  Done and done.  Merry Christmas!
How to Store Peppermint Cake
Once cake is cool and the ganache is set, wrap the cake tightly in plastic wrap.
Store at room temperature for up to 3 days or refrigerate up to 6.
I recommend microwaving individual servings of cake for 20 or seconds or for warm cake and oozing chocolate.
Can I freeze Chocolate Peppermint Cake?
Yes! The best way to freeze Chocolate Peppermint Cake is after assembling the filling layers but before frosting it. That being said, you can still freeze it with the ganache frosting but make sure the ganache is compactly set.
HOW TO FREEZE:
Let the ganache set completely.
Double wrap the cake tightly in plastic wrap. 
Freeze cake for up to 3 months.   
Allow the cake to thaw overnight in the refrigerator then unwrap and come to room temperature on the counter before serving.
Looking for more winter Cake Recipes?
Want to try this Chocolate Peppermint Cake?
Pin it to your DESSERT, HOLIDAY, or CHRISTMAS Board to SAVE for later!
Find me on Pinterest for more great recipes! I am always pinning :)!
©Carlsbad Cravings by CarlsbadCravings.com
Recipe adapted from Southern Living
Never miss a Carlsbad Cravings Creation:
­
 You might also like: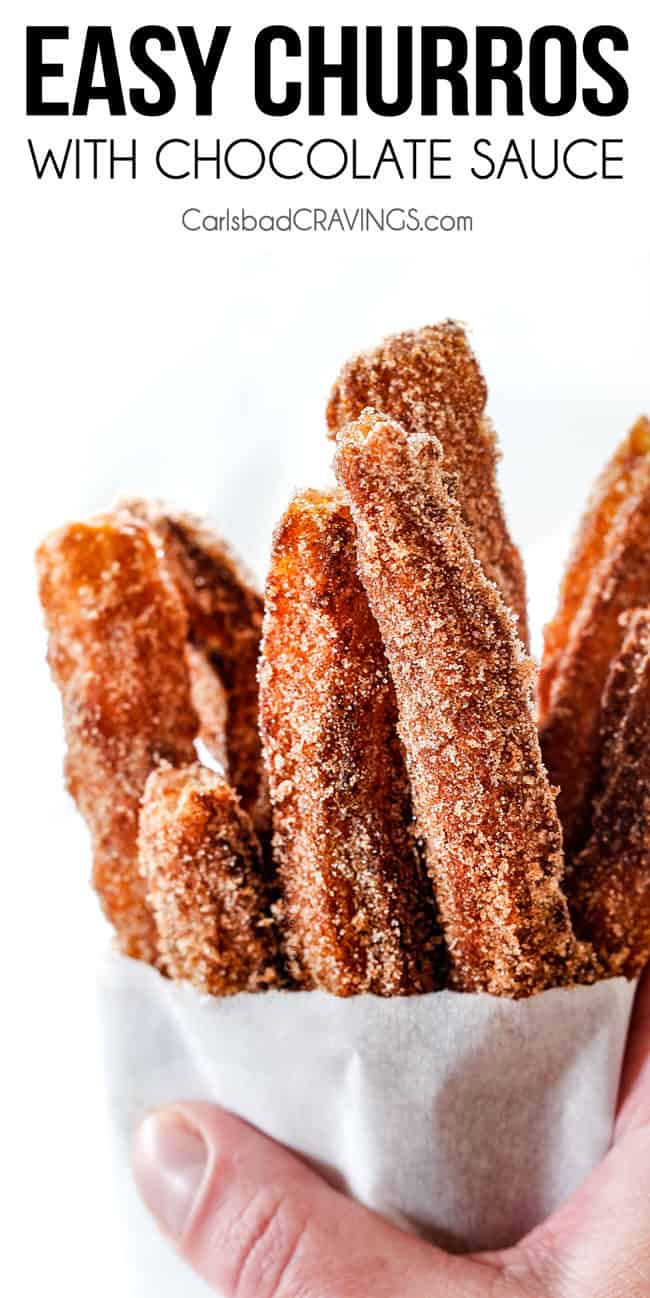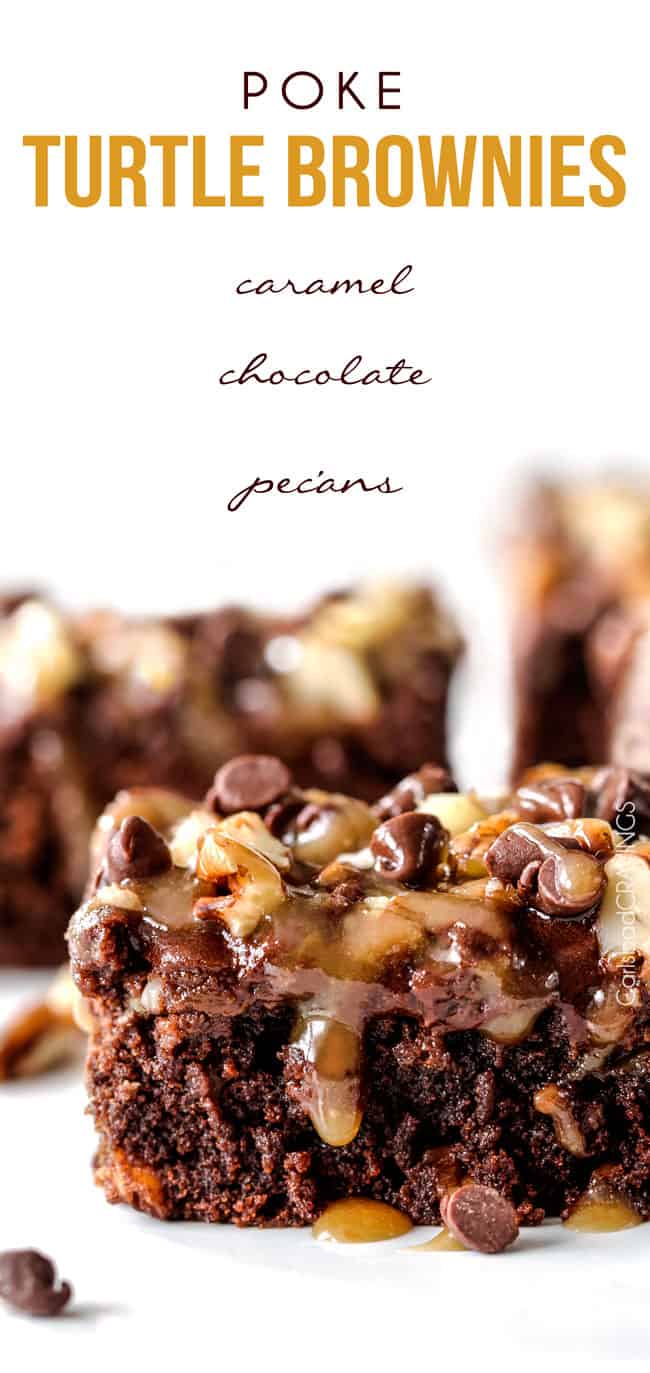 Cranberry Pecan Gingerbread Waffles
Overnight Creme Brulee French Toast