Chili Lime Chicken is wonderfully moist, tender and exploding with flavor from an EASY rub – perfect for salad, burritos, pasta, tacos etc. You will love having this on hand!
Chili Lime Chicken brings the flavor party to everything! Serve this juicy, marinated, fiestalicious Chili Lime Chicken with your favorite Mexican Rice, pile it on your favorite Mexican Salad (like my Southwest Pepper Jack Salad – yes please!), as filling overflowing tacos, burritos, wraps fajitas, etc. The possibilities are endless for this chicken and so is the flavor AND its as easy as rub, cook, eat! (Photos updated 6/1/202- same amazing recipe!)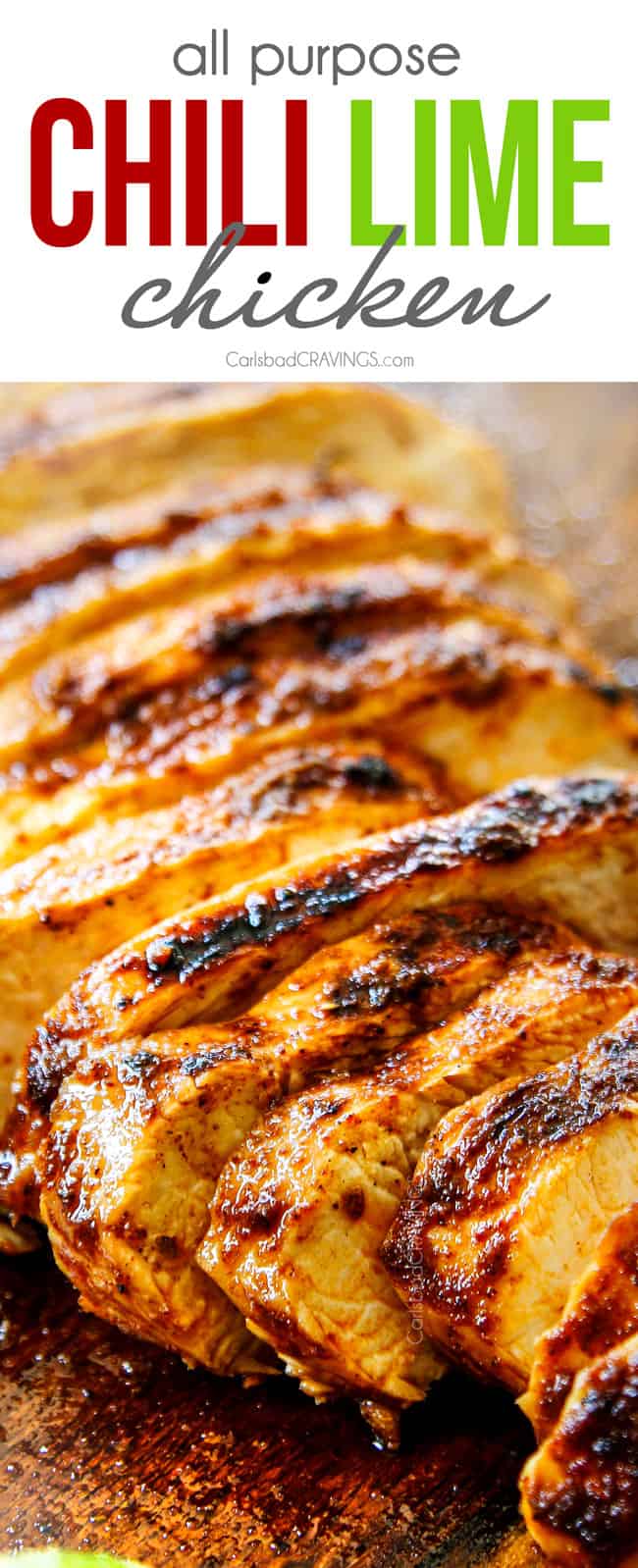 How to Make Chili Lime Chicken
The wet chili lime rub is what makes this Chili Lime Chicken. It is wonderfully delicious but super simple. is a simple mixture of olive oil and all my favorite Mexican flair spices: chili powder, chipotle chili powder, cumin, smoked paprika, cayenne pepper, onion powder, garlic powder, salt, and pepper all brightened by fresh lime juice and lime zest. To make, combine these ingredients in a bowl which takes all but a couple minutes…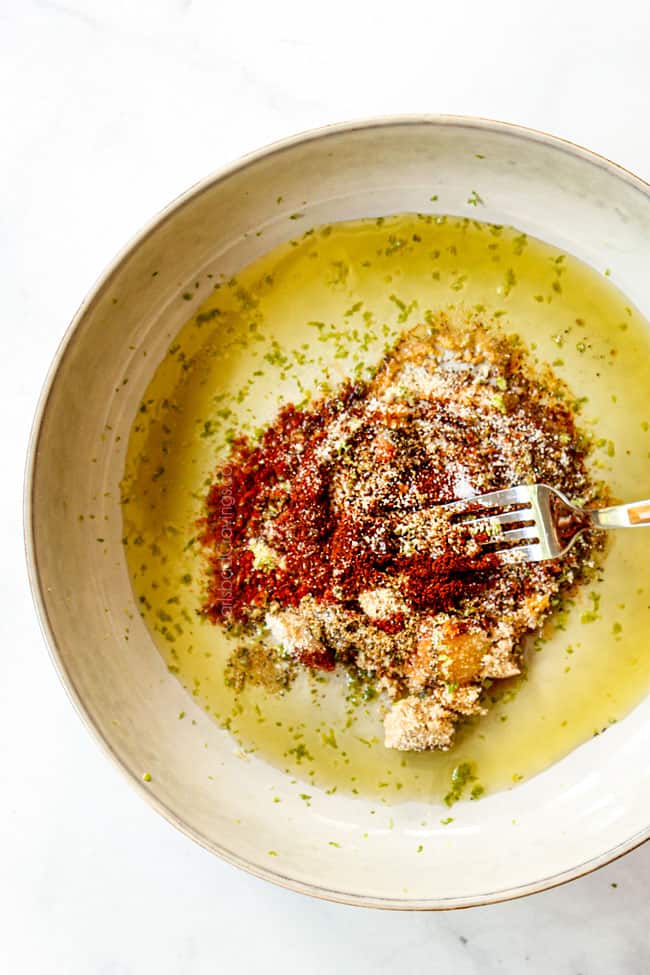 Then slather your pounded and tenderized thin chicken with the rub to drink up the rainbow of chili lime spices. At this point, if you are pressed for time, you can cook your chicken right away, or if you have 30 minutes, let your chicken rest while you prepare the rest of your meal to further tenderize the chicken and allow the flavors to develop OR for an even greater explosion of flavor, marinate the chicken with the rub for up to 8 hours. A-M-A-Z-I-N-G!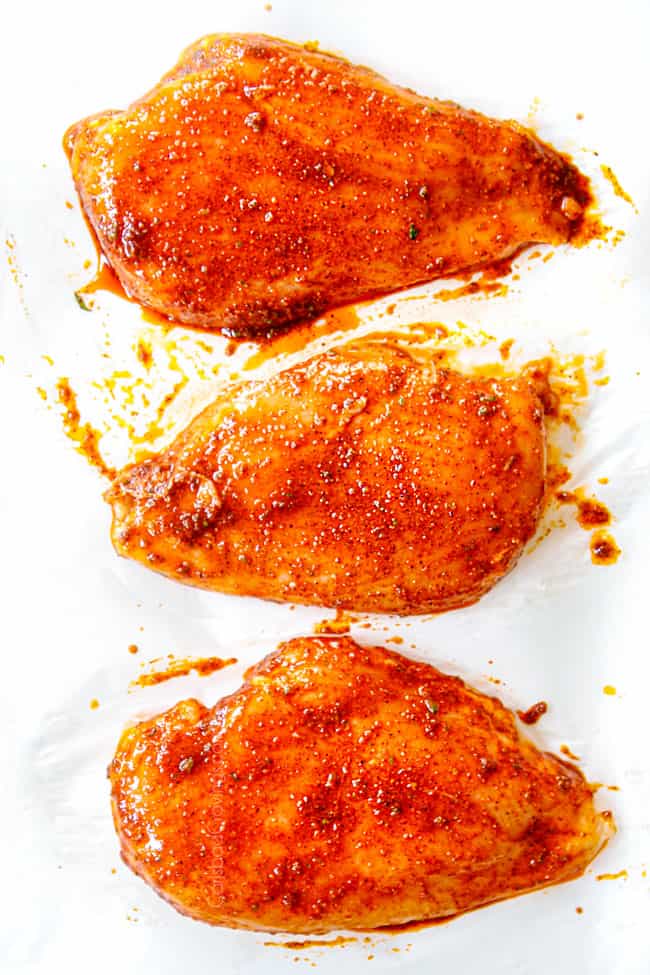 Add your chicken to your hot skillet for a few minutes on one side, flip, cover and cook for 5-7 minutes or until golden deliciousness is achieved. You can also use a grill pan or outdoor grill for extra smokey deliciousness.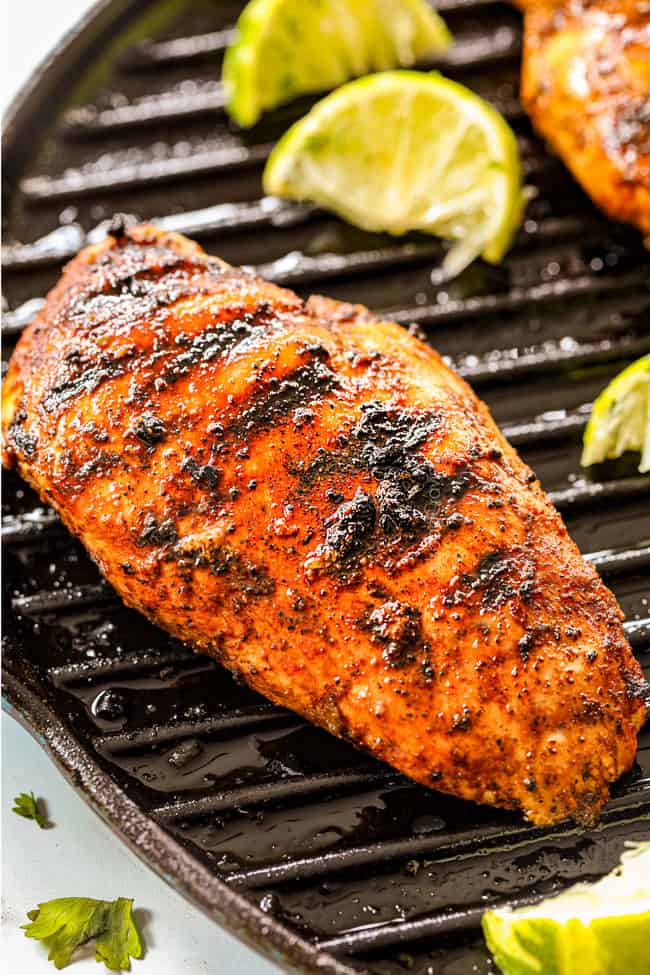 Finally, let your Chili Lime Chicken rest for 5 minutes to reabsorb all of its juices…if you have the will power.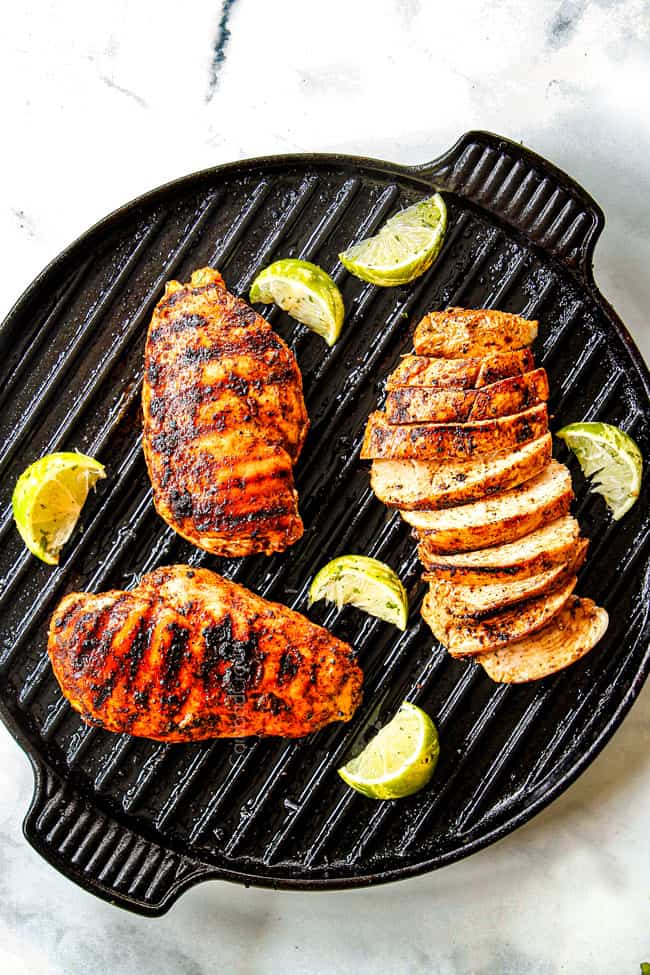 Slice and devour a few strips for quality control…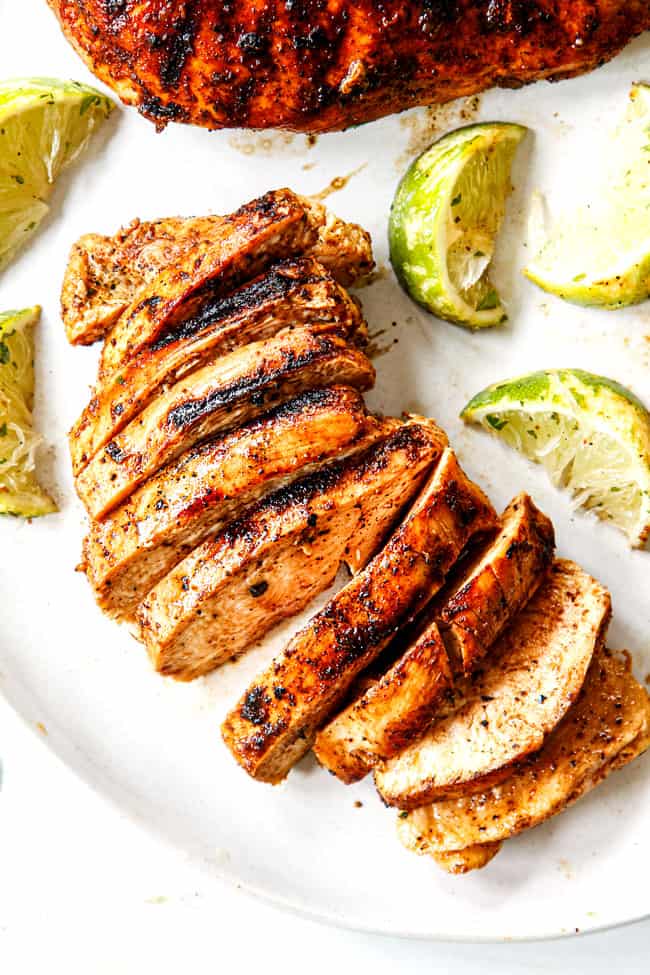 And continue to consume plain, or add Chili Lime Chicken to virtually anything to transform it into a meal almost instantly from my Mango Salad, Mexican Rice or Cilantro Lime Rice, Southwest Salad, Avocado Pasta, etc.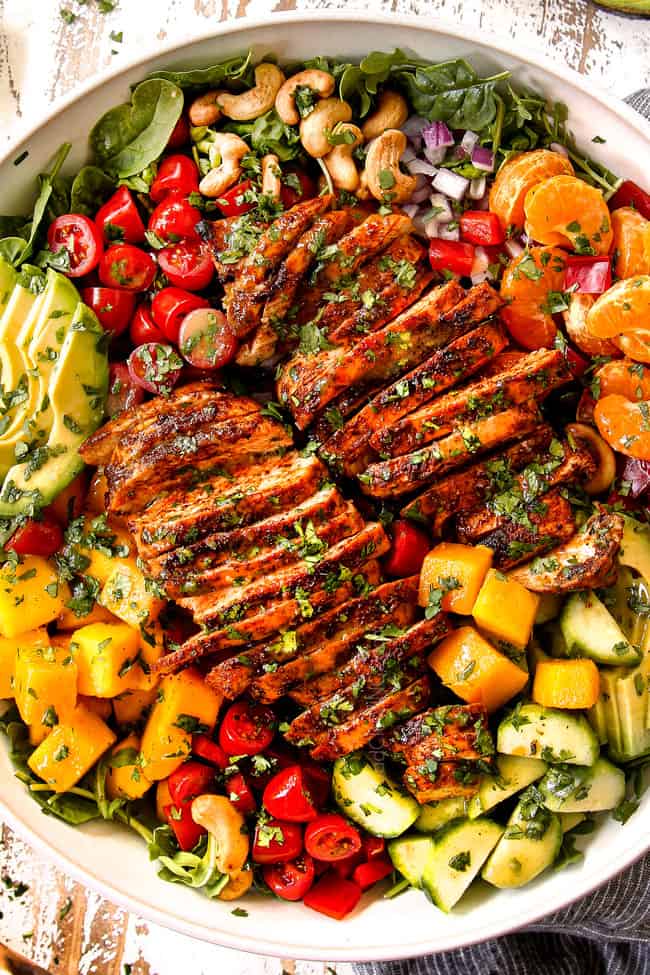 This Top 5 Carlsbad Cravings Recipe (a must try) Chili Lime Chicken Tacos with Grilled Pineapple Salsa.
Juicy fiestalicious Chili Lime Chicken. An effortless party of flavors awaits!
Looking for more Easy Chicken Marinades?
WANT TO TRY THIS CHILI LIME CHICKEN RECIPE?
PIN IT TO YOUR CHICKEN, GRILLING OR MEXICAN , BOARD TO SAVE FOR LATER!
FIND ME ON PINTEREST FOR MORE GREAT RECIPES! I AM ALWAYS PINNING :)!
©Carlsbad Cravings by CarlsbadCravings.com
Carlsbad Cravings© Original
NEVER MISS A CARLSBAD CRAVINGS CREATION:
You might also like:
Slow Cooker Mexican Shredded Chicken
Green Chile Chicken Enchiladas
Slow Cooker Honey Lime Salsa Verde Chicken
Beef, Bean and Cheese Burritos