Oreo Stuffed Cookies are two of your favorite cookies in one for the BEST cookies you've ever had!
If you love Oreos and you love peanut butter cookies, you are going to go bonkers over these Oreo Stuffed Cookies! The Oreo cookie gets sandwich with peanut butter cookie dough then baked to soft, chewy perfection with a warm, soft delightful surprise in the center. I've included tips and tricks for the perfect Oreo Stuffed Cookie as well as how to freeze so you can always keep these new favorites on hand!
Oreo Stuffed Cookie Recipe
I'm ruined. I don't think I can ever make a "normal" cookie again; not now that I've tasted what is possibly the best cookie ever AKA Oreo Stuffed Cookies with peanut butter cookie dough!
Growing up, I used slather peanut butter on everything. granola bars, graham crackers, rice cakes, apples, bananas, and of course, Oreos.
It's been a long time since I've eaten peanut butter and Oreos together so I thought it was time for a reunion. And what could be a better meeting than Oreos wrapped in soft and chewy peanut butter cookies?
Pretty……. much……. nothing.
These Oreo Stuffed Cookies are epic. The Oreo "melts" while its baked so every bite is soft peanut butter cookie, soft Oreo Cookie and its melty cream, all balanced by the savory sea salt. Seriously, if ever a cookie melted in your mouth, its this one. And you want it to melt in your mouth. You want to savor every soft peanut butter Oreo Stuffed cookie crumb.
Even if you don't like Oreos, you won't be able to resist these Oreo Stuffed Cookies. In fact, I brought these cookies to some friends, and shorlty after I received a text that my friend and his wife had eaten the entire plate that night – and he "doesn't even like Oreos!"
Ingredients for Oreo Stuffed Cookies
This easy Oreo Stuffed Cookie recipe only requires a handful of pantry friendly ingredients. You will need:
Oreos: I use regular but you can switch up the kinds you use.
Peanut butter. Used brand name, no-stir peanut butter and avoid natural peanut butter for the BEST results. Natural peanut butter is great for eating but not for baking as they will cause your Oreo Stuffed Cookies to spread out due to their high ratio of oil.  Cookies with natural peanut butter can also bake up crispier, grittier and more brittle  – the opposite of the perfect soft and chewy texture we want.
Butter:  Use unsalted so we can control the amount of salt because the peanut butter already has salt in it.   I don't recommend shortening because the butter adds a sublime buttery flavor and creates a softer, lighter texture.
All-purpose flour:  I have not experimented with other types of flour but I suspect gluten free baking flour or white whole wheat flour would also work.
Baking powder and baking soda:  This recipe uses both in equal parts, please don't substitute one for the other.  Always make sure your baking soda and baking powder are fresh (within 6-12 months) so they do their job.
Brown sugar: promotes a soft and chewier cookie with more flavor.
Granulated sugar: adds that cookie sweetness.
Eggs: you will need 2 large eggs.
sea salt: a must in my book to balance the sweetness
Can I use Store Bought Cookie Dough?
Absolutely! You can either use your favorite store bought cookie dough or your favorite cookie dough recipe. Chocolate chip cookie dough would also be delicious. If you use homemade cookie dough, take care to chill it first or your cookies will spread too much.
How to Make Oreo Stuffed Cookies
I love bringing these Oreo Stuffed Cookies to friends and gatherings because they are as easy as making a peanut butter cookie and wrapping an Oreo inside but taste like you put a million hours of effort inside. Here's how to make them:
Step 1: Cream Butter and sugar
In a stand or electric mixer cream butter, peanut butter and sugars until very creamy. Add in eggs and vanilla and mix until well combined.
Step 2: Sift Dry Ingredients Together
In a separate bowl, mix together baking powder, baking soda and flour.
Step 3: Combine Wet and Dry Ingredients
Mix dry ingredients into peanut butter mixture until just combined – don't overmix!
Step 4: Encase Oreo with Cookie Dough
Using a tablespoon or cookie scoop, scoop a ball of cookie dough and place it on the top of the Oreo cookie. Take a second scoop of dough and place it on the bottom of the Oreo.
Step 5: Seal Dough Around Oreo
Seal edges of the cookie dough together around the cookie so the Oreo is encased in the center of the peanut butter dough ball.
Step 6: Bake
Bake Oreo Stuffed Cookies at 350 degrees F 10-12 minutes, depending on desired "softness." Let cool for 10 minutes before transferring to cooling rack.
Tips for Oreo Stuffed Cookies
Let butter soften at room temperature TO room temperature. As in all cookies (unless they call for melted butter) never microwave your butter or your cookies will spread too much when baked.  The butter should be slightly softened at room temperature and will soften as needed while you beat it.
Cream! I like to set a timer when I cream the butter and sugar because 2 minutes can seem like a long time but is essential for fluffy, chewy cookies.
Don't Grease Pans.  You are going to want to line your baking sheets with parchment paper or nonstick mats to prevent the Oreo Stuffed Cookies from sticking but NOT cooking spray or the cookies will spread out too much.
Uniform cookies. Use a uniform scoop when scooping out the cookie dough to ensure your Oreo Stuffed Cookies end up the same size and therefore will bake evenly.
Assembly line. Instead of assembling one cookie at a time. I like to add the cookie dough to the top and bottom to ALL the cookies at once and then seal them at once. I think this makes the process go by quicker.
Chill cookie dough balls. Once you have assembled and rolled the Oreo Stuffed Cookies, cover and refrigerate the baking sheet for 1-2 hours or freeze for 15-30 minutes. This will prevent the dough from spreading.
Make ahead. You can leave the cookie dough chilling in the refrigerator tightly covered in plastic wrap for up to 24 hours until ready to bake.
Don't overbake cookies. The key to soft, chewy cookies is to not overbake them.  Take care to remove the cookies from the oven when the edges are slightly golden and the center is set but slightly underdone.  The cookies will continue to cook as they cool which will firm up the centers.  If you overbake them initially, you will have hard cookies – sad, sad day.
Crispy Cookies. If you LIKE crispier cookies, then bake longer.
Oreo Stuffed COOKIE VARIATIONS
There are SO MANY possibilities when it comes to this Oreo Stuffed Cookies!
Different Oreos: Try using different flavored Oreos and pairing them with different cookie doughs. Here are a few to try:

Chocolate Oreos
Birthday Cake Oreo
Fudge-Covered Oreo
Oreo Pistachio Thins
Golden Stuffed Oreo
Carrot Cake Oreo
Dark Chocolate Oreo
Peanut Butter Oreo
Red Velvet Oreo
Mint Oreo

Different Cookie Doughs: Mix the above Oreos with your favorite cookie dough from chocolate chip and peanut butter, to Nutella, and S'mores.
Spice Up Cookie Dough: Try elevating your cookie dough with any type of chips (chocolate, white, caramel, Reese's peanut butter, cinnamon or butterscotch chips), crushed candy (Twix, Butterfinger, KitKat, Snickers, Skor, toffee bits) or chopped nuts (walnuts, pecans, almonds, or even peanuts).
HOW DO I STORE OREO STUFFED COOKIES?
Oreo Stuffed Cookies can be stored in a airtight container at room temperature for up to 7 days (if they last that long!). Let the cookies cool completely before storing to preserve their texture.
HOW TO FREEZE OREO STUFFED COOKIES
TO FREEZE COOKIE DOUGH:
Assemble cookies per instructions and fit as many as you can on a parchment/nonstick lined baking sheet without touching.
Place the baking sheet in the freezer and freeze the balls until  outsides are hard (about 1-2 hours).
Transfer to a freezer size plastic bag and freeze.
Most cookie doughs will freeze well for up to 3 months.
To BAKE:  Place frozen cookie dough balls on a lined baking sheet (8 per sheet) and bake according to instructions, adding a couple extra minutes to cook time.
TO FREEZE BAKED COOKIES
Fit as many baked cookies on a parchment/nonstick mat lined baking sheet without touching.
Place the baking sheet in the freezer and freeze until  solid (about 1 hour).
Transfer to a freezer size plastic bag and freeze.
To EAT:  When you want to enjoy an Oreo Stuffed Cookie, take it out and let it sit at room temperature, warm in the microwave at 10 second intervals or warm it in the oven for a few minutes.
Carlsbad Cravings Original
Never miss a Carlsbad Craving Creation:
You might also like:
Mini Chocolate Peanut Butter Pies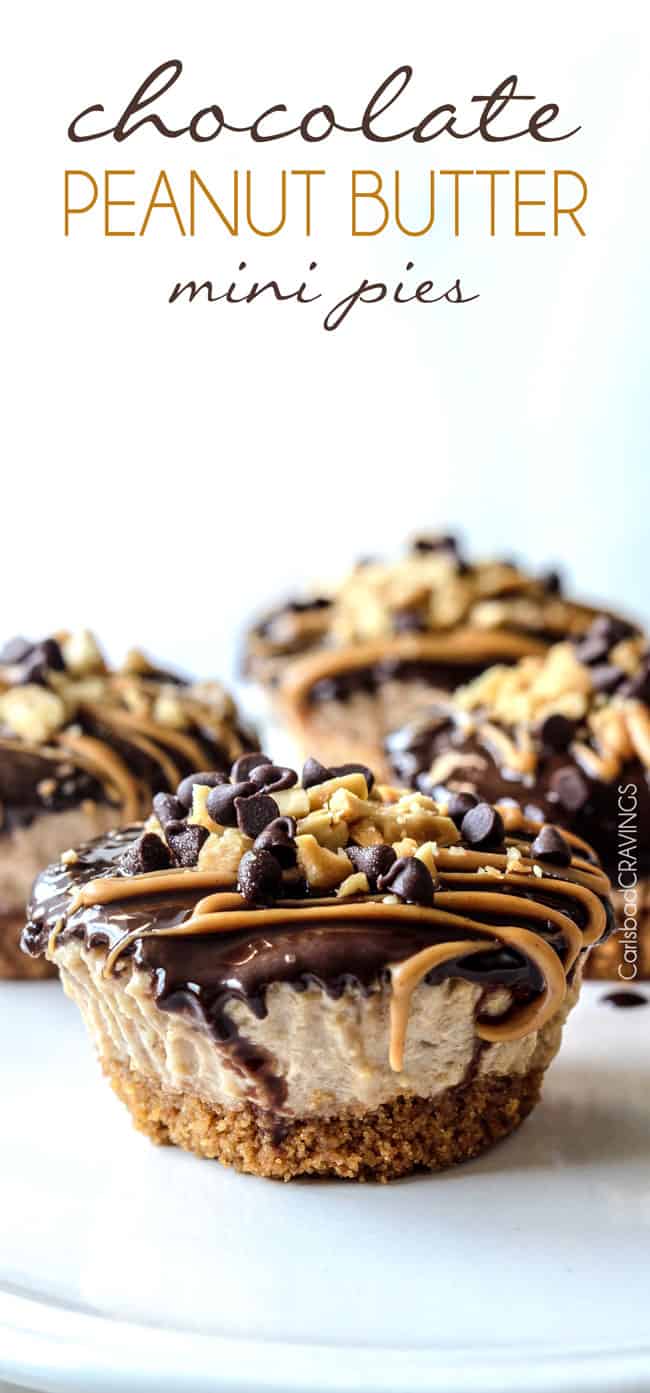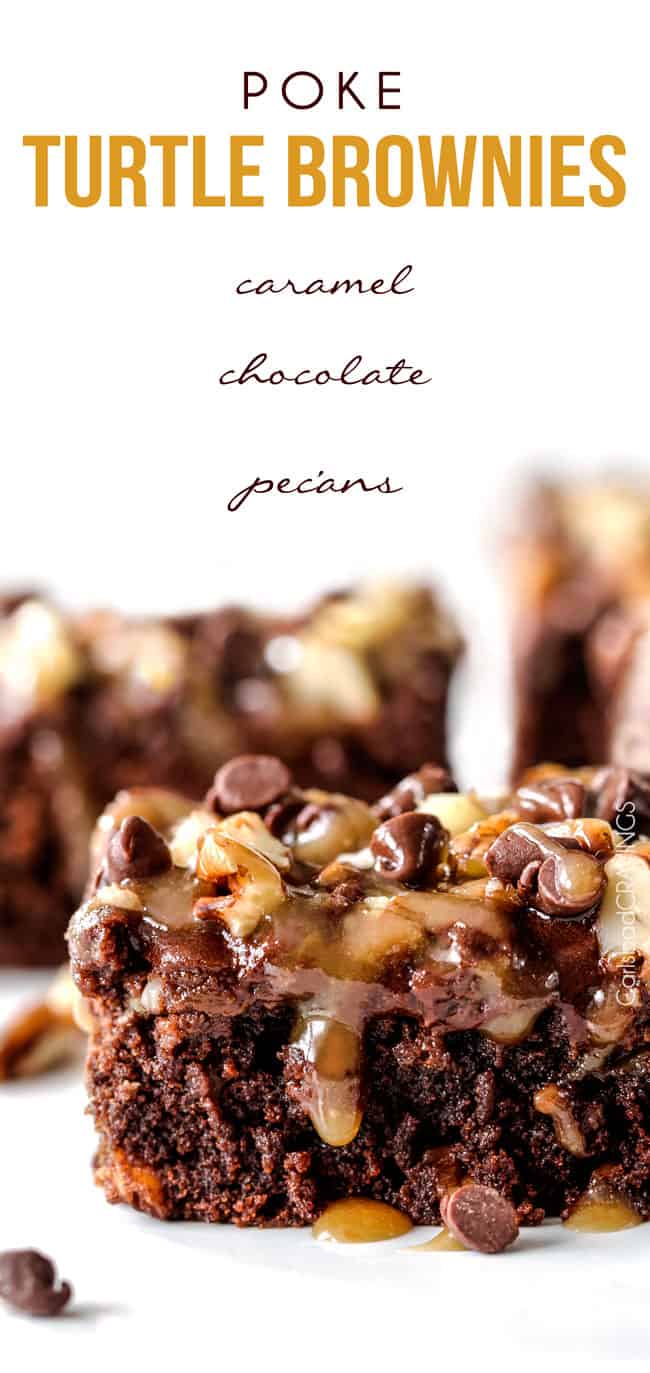 Homemade Little Debbie's Cookies
Overnight Creme Brulee French Toast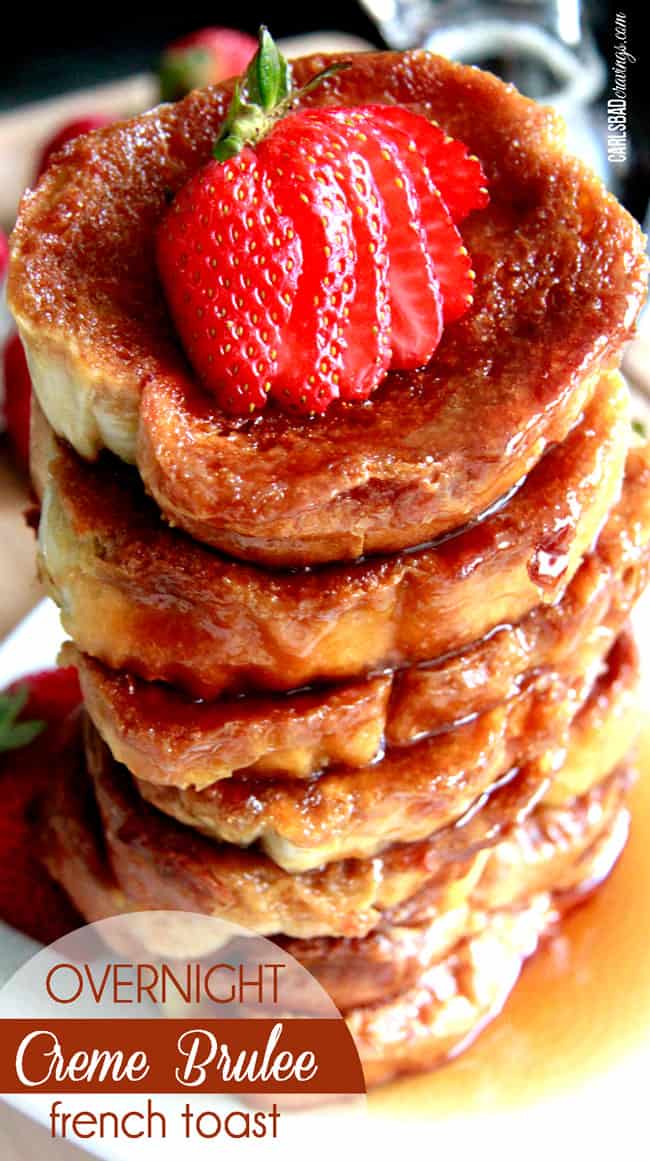 Triple Chocolate Turtle Cookies