Family friendly, refreshing, sweet and tangy Cranberry Raspberry Punch is the perfect addition to all your holidays and can be ready in minutes!
As part of National Breast Cancer Awareness Month, I am honored to team up with some talented bloggers who are each bringing you a "pink" recipe as part of Cooking For a Cure.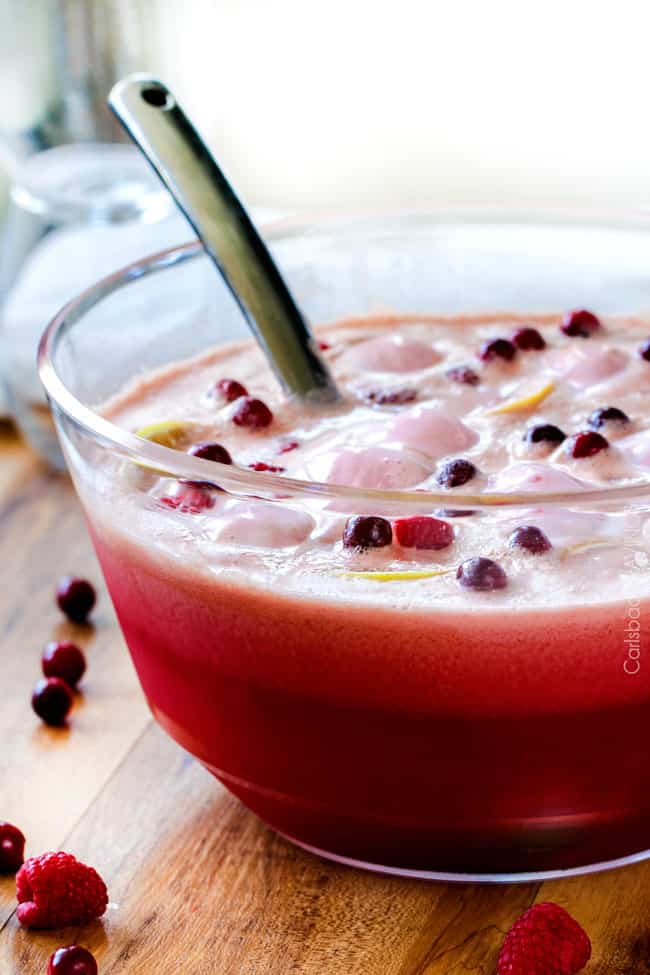 Breast cancer is the most common cancer among women in the United States (other than skin cancer), with 1 in 8 woman being diagnosed within their lifetime. I am sure many of you have been affected by breast cancer either remotely or way too closely. I watched my mother-in-law fight and conquer this horrific disease – twice. Her courage, strength and grace inspire me everyday.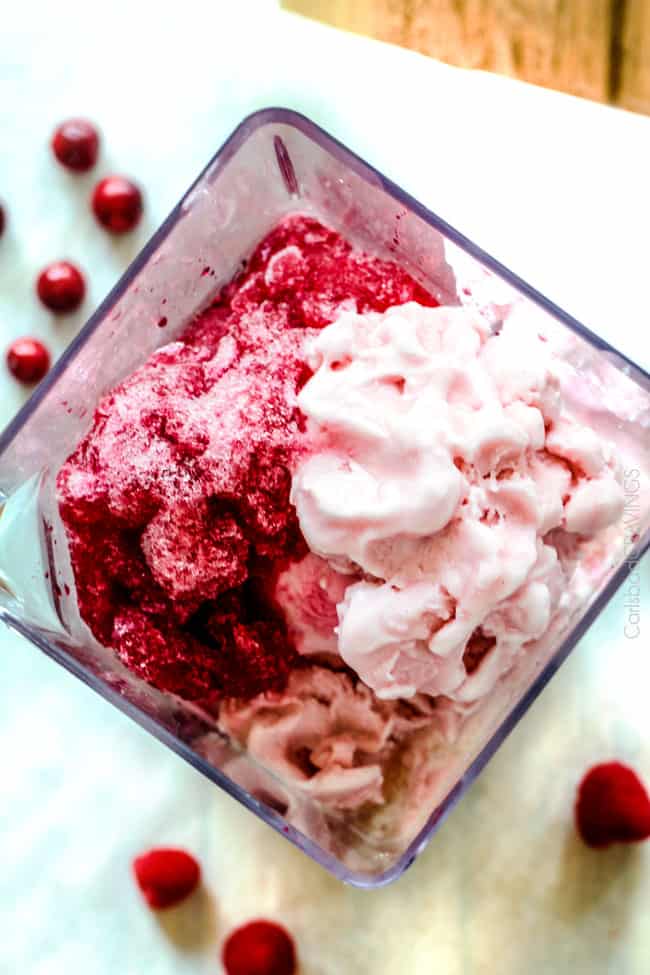 Millions of women, like my mother-in-law, are surviving the disease thanks in part to early detection and improvements in treatment made possible by the American Cancer Society.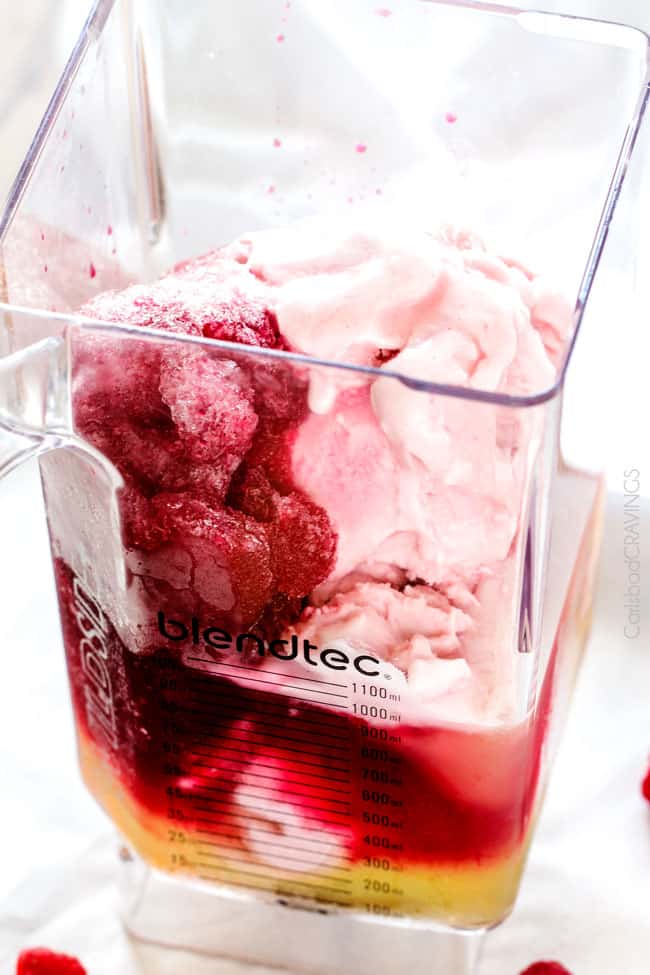 Today, as we explore these "pink" recipes, I hope we can celebrate all the amazing women in our life and support each other in early cancer detection.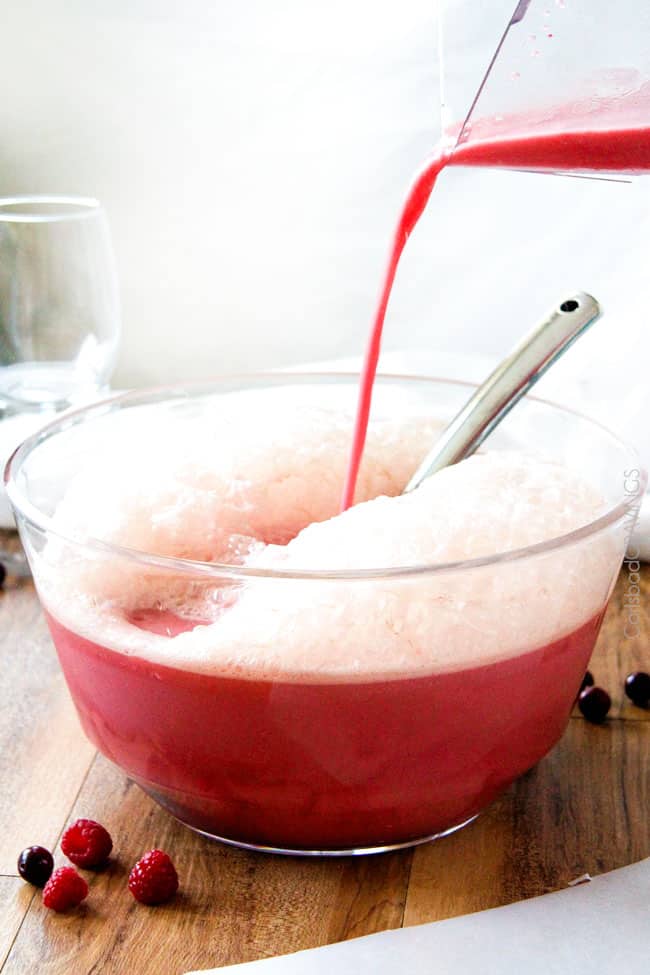 I'm honored to bring my "pink" Cranberry Raspberry Punch to the Cooking for a Cure party! This punch is lip-smacking good, wonderfully fruity and festive but so easy, you are going to be begging to be in charge of the drinks at every holiday this year. And everyone will be grateful for it.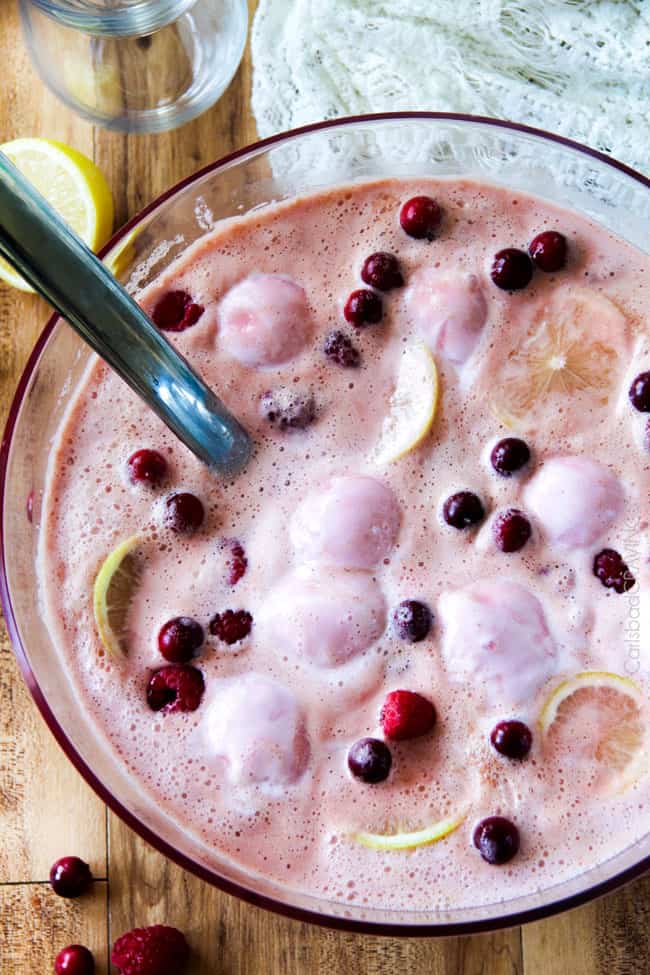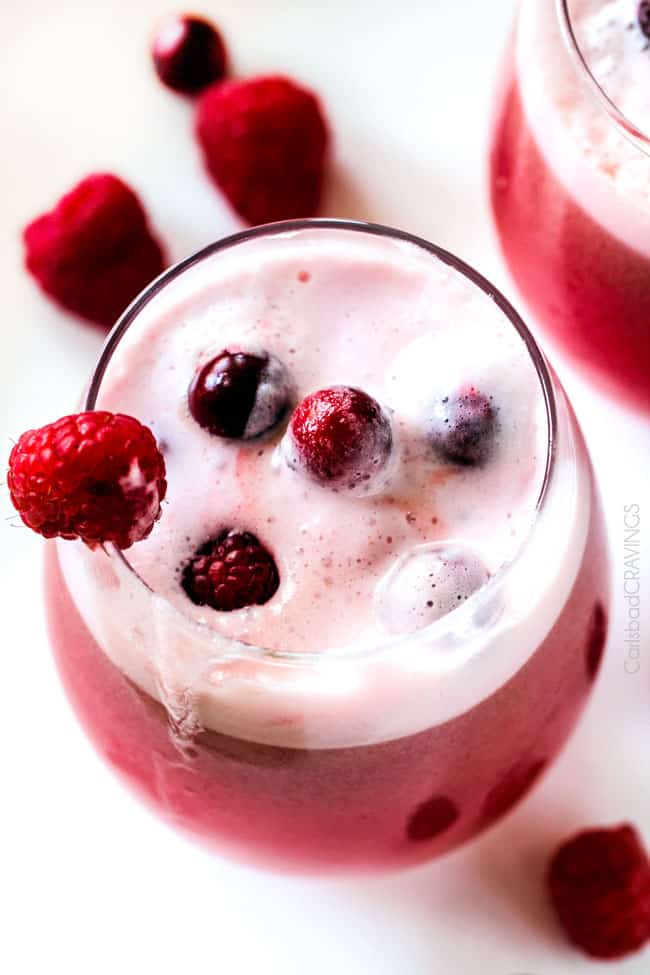 To make, add cranberry juice concentrate, lemonade juice concentrate, orange juice and raspberry sherbet to your blender and blend until smooth. Then add to a punch bowl along with your Ginger Ale and garnish with additional scoops of raspberry sherbet – that's it!


Easy and delicious, just what the holidays call for!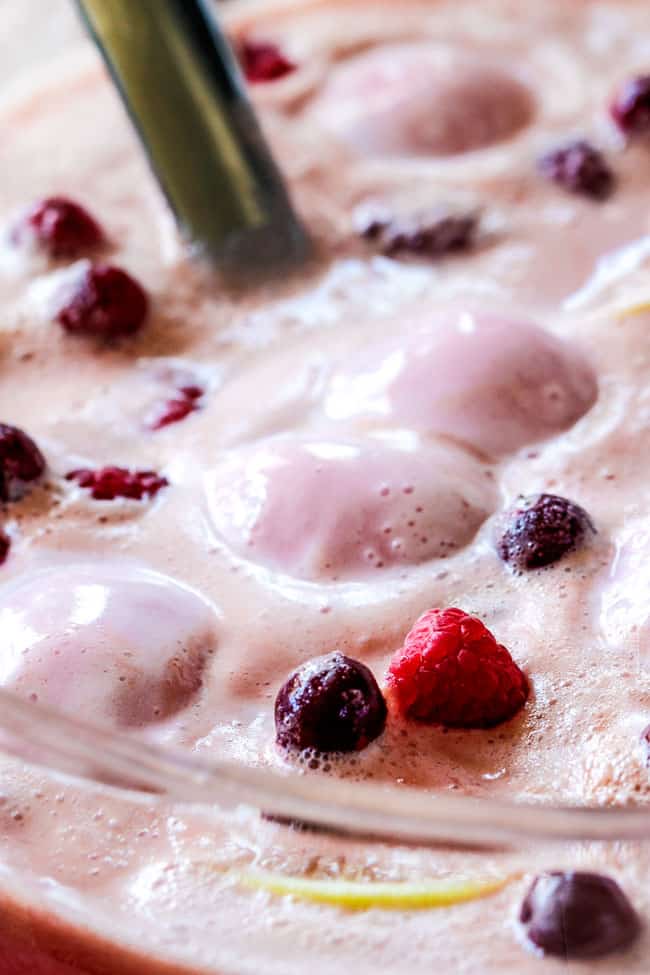 Now let's raise a glass to all the cancer survivors and those we have lost too soon!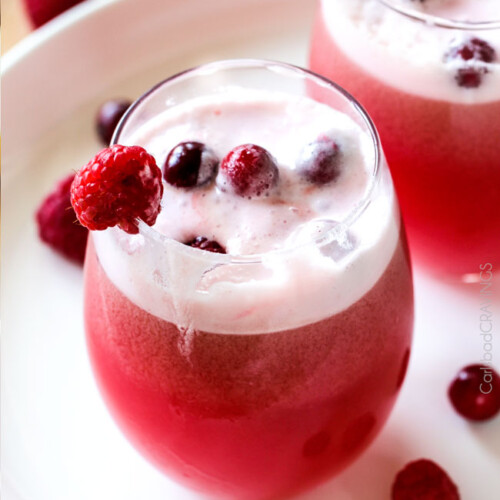 Cranberry Raspberry Punch
Save This Recipe To Your Recipe Box
You can now create an account on our site and save your favorite recipes all in one place!
Ingredients
1

12 oz. can

frozen lemonade concentrate, slightly thawed

1

11.5 oz. can

frozen cranberry juice concentrate, slightly thawed,

2

cups

orange juice, chilled

6

cups

raspberry sherbet, softened

2

liters

ginger ale, chilled**
Instructions
Add 4 cups raspberry sherbet, lemonade and cranberry juice concentrates to your blender and process until smooth. Add orange juice and process until smooth. Add to a punch bowl and stir in ginger ale. Garnish with 1-2 scoops remaining sherbet and raspberries and cranberries if desired. Serve immediately.
Notes
*If you are transporting this punch, then blend the blender portion and keep separate from ginger ale. When ready to serve, combine the blender portion with the ginger ale so it stays fizzy longer.
Did You Make This Recipe?
Tag @CarlsbadCravings and Use #CarlsbadCravngs
Leave a Review, I Always Love Hearing From You!
Carlsbad Cravings© Original