Your Favorite Alice Springs Chicken RECIPE in pizza form! 
Cheesy Alice Springs Chicken Pizza is everything you love about the Outback chicken but in easy, delicious French Bread pizza form!  The chicken is smothered in honey mustard sauce and layered with mushrooms, bacon and tons of cheese. then baked to golden bubbly perfection.  This Alice Springs Chicken recipe is the most addicting party food or dinner EVER and can be made ahead of time!
What is Alice Springs chicken?
Oh my goodness, I am giddy to share this Alice Springs Chicken French Bread Pizza with you because it is beyond incredible!
I have always loved Alice Springs Chicken. If you aren't familiar with it, its an Outback entree of honey mustard chicken topped with melty cheese, sautéed seasoned mushrooms and chopped bacon. Boy is it naughty – but oh so nice!
I hadn't devoured this bliss in some time until we ate at Outback in Cancun this past August and I ordered my old BFF – Alice Springs Chicken. I had forgotten what I good thing I had been missing these past years but I quickly remembered and then I couldn't forget.
In fact, I couldn't get the tantalizing flavors out of my mind. It was that night that I sprung up wide awake after dreaming of Alice Springs Chicken and texted myself, "Alice Springs Chicken French Bread Pizza." That's what food bloggers do.
To transform our favorite Alice Springs Chicken into pizza form, we smother French bread with spiced cream cheese, tangy honey mustard chicken, mushrooms, bacon, 3 cheeses and drizzled with more honey Dijon sauce. mmmmmmmm…….
HOW DOES ALICE SPRINGS CHICKEN GET ITS NAME?
It is a beautiful romantic story about a woman named Alice . . .  well, actually it is quite basic.  Outback Steakhouse names its dishes after places and things that are iconic to Australia, and Alice Springs is the 3rd largest town in the northern territory.  So, it's a city name paired with a dish they made up. While it may lack for a fascinating origin or history…it does not lack for flavor.  Outback made gold with their Alice Springs chicken dish.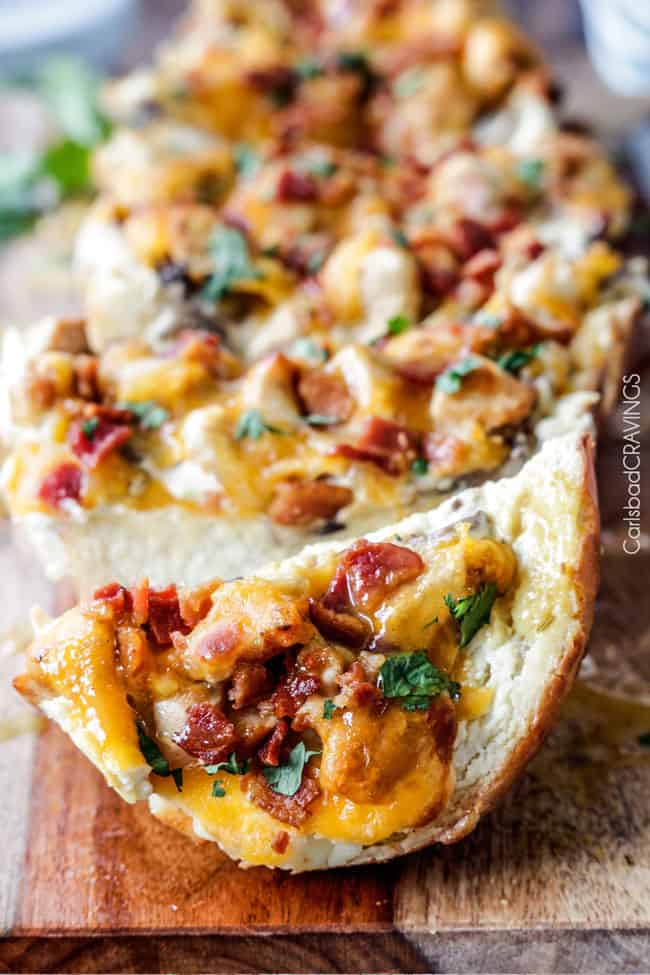 WHAT INGREDIENTS ARE IN ALICE SPRINGS CHICKEN RECIPE?
This Alice Springs Chicken recipe uses mostly pantry friendly ingredients. Here's what you'll need:
Chicken: you can use boneless chicken breasts or thighs, you'll just want to chop whatever you use into small bite size pieces.
Sliced mushrooms: I prefer baby Bella mushrooms because they are more mature and therefore more flavorful than button mushrooms, but any mushroom will work in this recipe.
Bacon: I like center cut bacon because its thicker and meatier than classic bacon and holds up better with the rest of the ingredients. You may also use turkey bacon.
Cheese: Alice Springs Chicken is all about the cheese! You will need Monterrey, Mozzarella and Cheddar Cheese. Freshly grated cheese is best because it tasted far superior and melts better. Pre-shredded cheeses are coated in anti-clumping chemicals which prevent them from melting as well.
Cream cheese: less fat cream cheese works great!
Honey: any honey you have on hand will work for this recipe.
Brown sugar: may may substitute granulated sugar if you don't have it on hand.
Dijon Mustard: is made from fine ground hot brown or black mustard seeds and white wine which give it a sharp, pungent flavor with a little heat. You may also substitute stone ground mustard.
Yellow Mustard:  is your good old deli mustard. It is a mild, smooth mustard made from fine ground yellow mustard seeds and turmeric for a clean mustard taste.
Soy sauce: grounds the honey mustard sauce. Please use low sodium so your Alice Springs Chicken isn't too salty.
Mayonnaise: adds the creamy yum to the honey mustard sauce.
Cajun spice: adds tons of flavor with just one seasoning bottle!
French Bread: sliced in half lengthwise. You can also use homemade pizza dough or storebought pizza dough if you want to get fancy.
How to Make Alice Springs Chicken Recipe
Make Honey Mustard Sauce.  This Cheesy Alice Springs Chicken begins by whipping up a tantalizing Honey Dijon marinade/sauce.  It serves three purposes: 1) part of it becomes the chicken marinade; 2) part gets stirred into your chicken once cooked; 3) part gets stirred into the silky cream cheese which you then smother all over your French Bread.  Now this Alice Springs Chicken is seeping with honey Dijon deliciousness.  
Marinate chicken.   Add two tablespoons honey mustard sauce to a freezer bag or container with your chicken. Marinate 30 minutes at room temperature while you prep the rest of the ingredients up to overnight.  
Cook chicken.  Heat 1 tablespoon olive oil over medium high heat. Add chicken and cook until cooked through. Stir in one tablespoon reserved Honey Dijon Sauce. Set aside.
Make cream cheese spread.  Microwave cream cheese in a microwave safe bowl at 30 second intervals, stirring in between until completely smooth. Whisk in 2 tablespoons Honey Dijon Sauce.
Assemble. Spread this Honey Dijon Cream Cheese evenly over each half of French Bread. Evenly top with mushrooms, followed by chicken, then cheeses and finally top with bacon.
Bake. Bake for 12-15 minutes and cheeeeeeesy Alice Spring Chicken French Bread Pizza is ready to be consumed in one sitting. And it will be consumed in one sitting.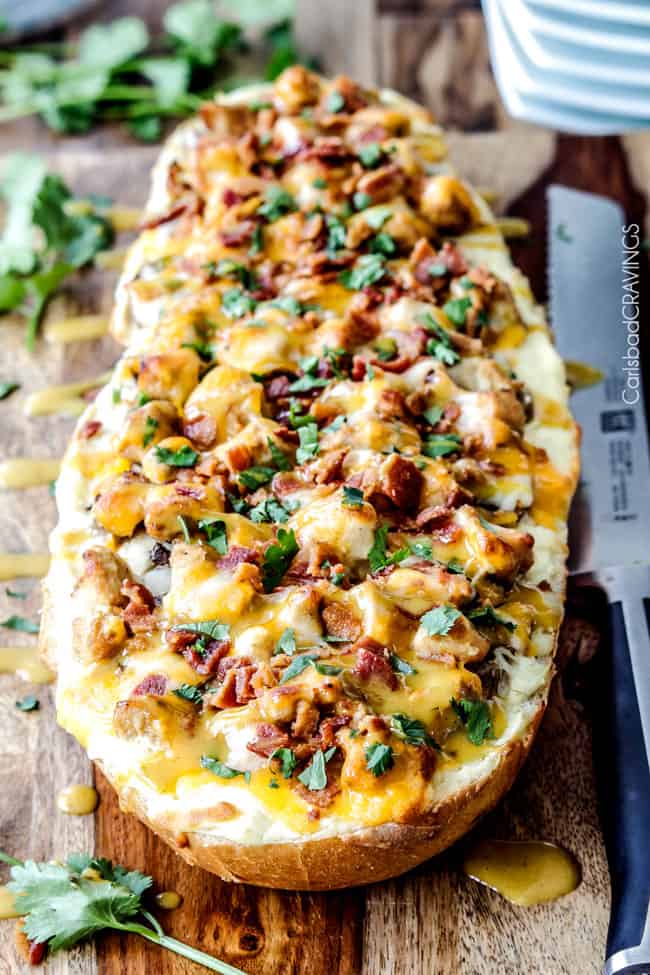 Can I make Alice Springs Chicken Ahead of Time?
Aside from being crazy delish, this Alice Springs Chicken French Bread Pizza is perfect for parties because you can make it all ahead of time!  With just two of us at home, I completely prepped the second French Bread Pizza, wrapped it in foil and baked it days later to satisfy my continuous Alice Springs Chicken cravings and it was just as delicious as the freshly baked French bread!
CAN I FREEZE ALICE SPRINGS CHICKEN Recipe?
Yes! After the Alice Springs Chicken as baked, let it cool completely then wrap a couple times in plastic wrap followed by foil.   Pizza will last for 3 to 5 months in the Freezer.
Alice Springs Chicken – now at home, now in easy French bread pizza form, now ready to be eaten all the time – because its so addicting you won't be able to help yourself!
I'm sorry or you're welcome.
Looking for more cheesy chicken recipes?
Carlsbad Cravings Original
 Never miss a Carlsbad Cravings Creation:
You might also like:
Slow Cooker Honey Buffalo Meatballs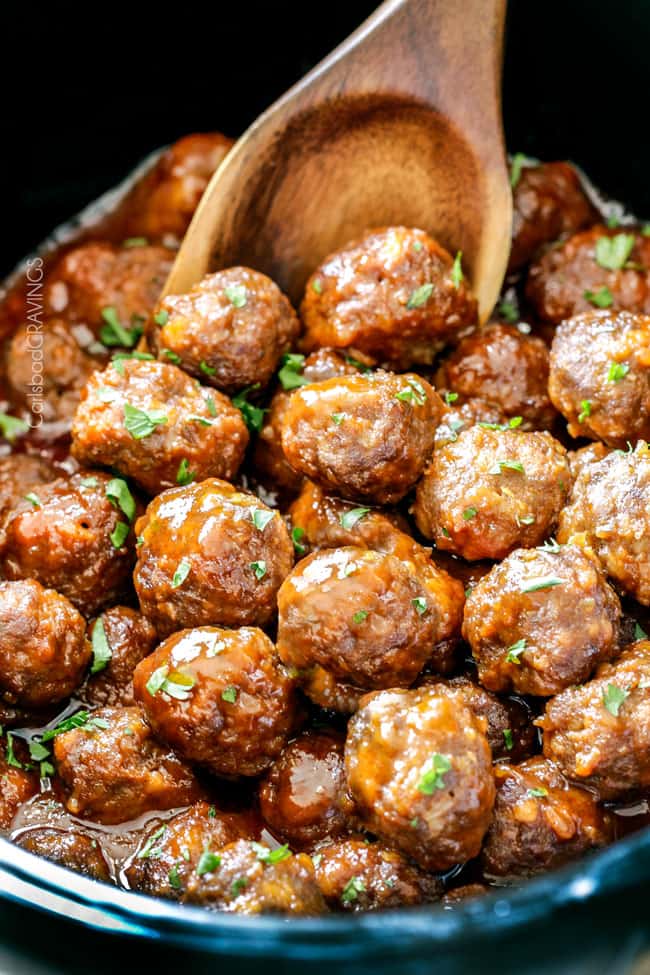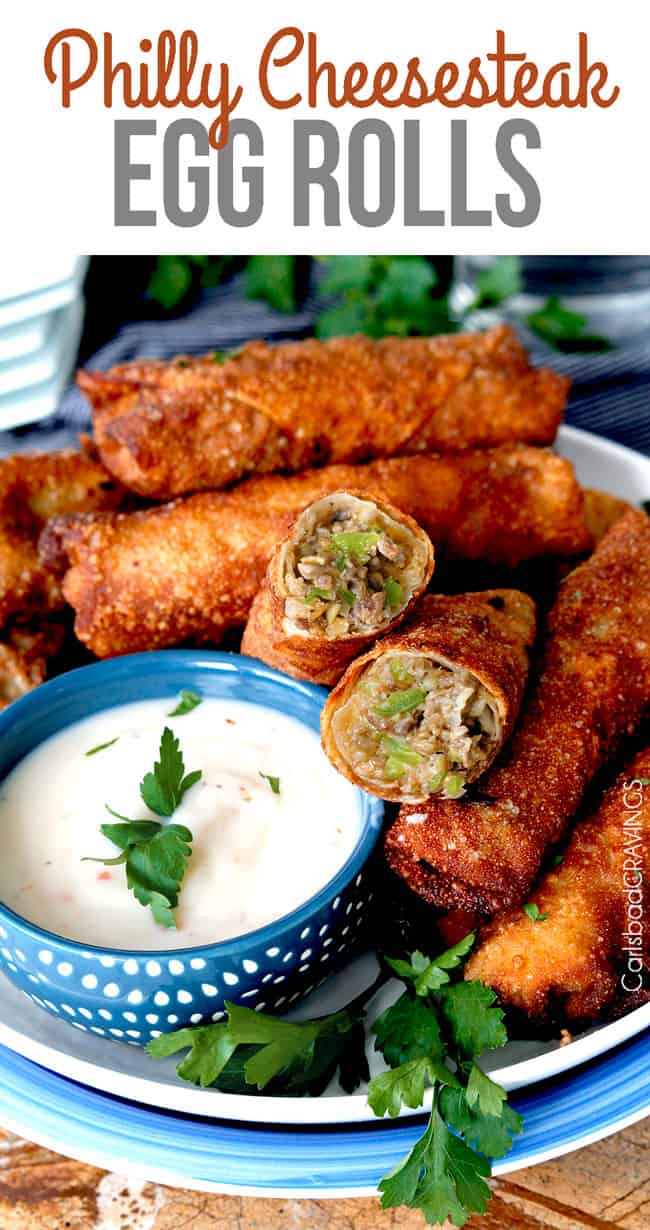 Mini Deep Dish Hawaiian Pizzas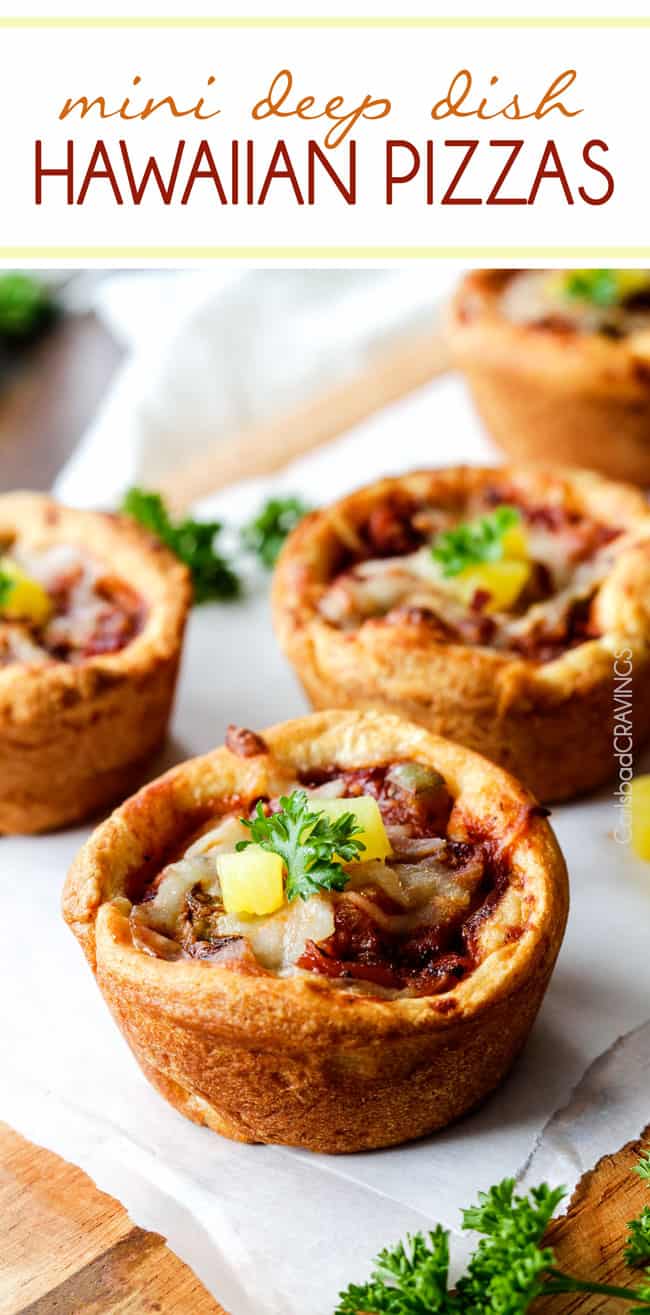 Chipotle BBQ Chicken Salad with Tomatillo Avocado Ranch
35 Minute Now Rise No Wait Strombili
Easy, Cheesy, BBQ Pork Sliders