Angel food Cake French toast dipped in cinnamon batter might just be the BEST French Toast ever!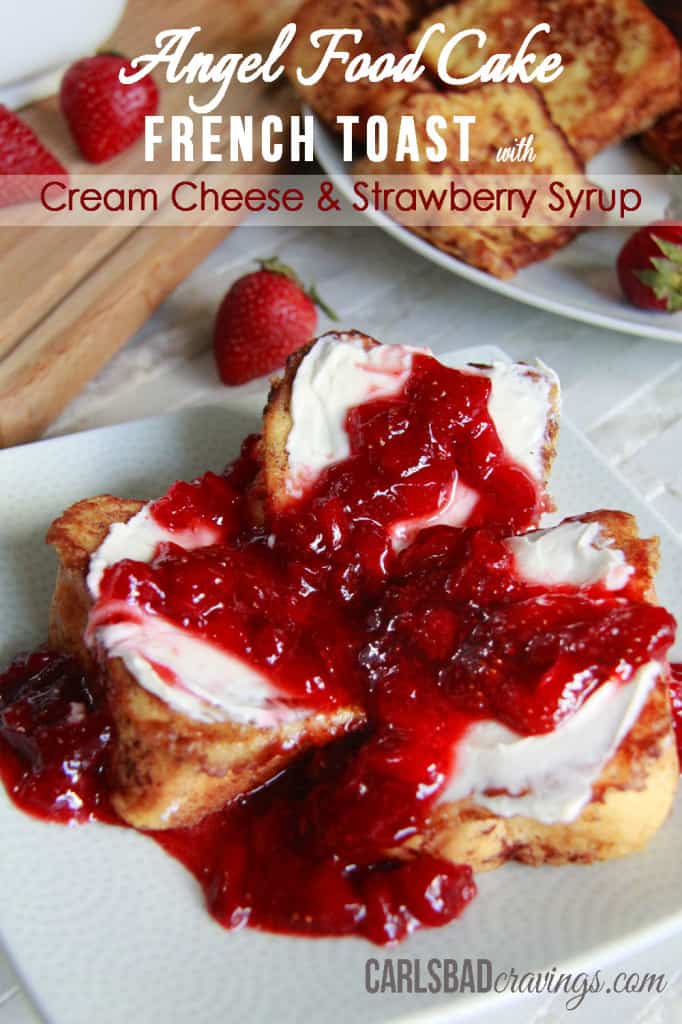 Its almost Valentine's Day and love is in the air…or at least it will be after one bite of this incomprehensibly scrumptious breakfast – one that warranted an, "Are you kidding me?!" before Patrick even swallowed his first bite.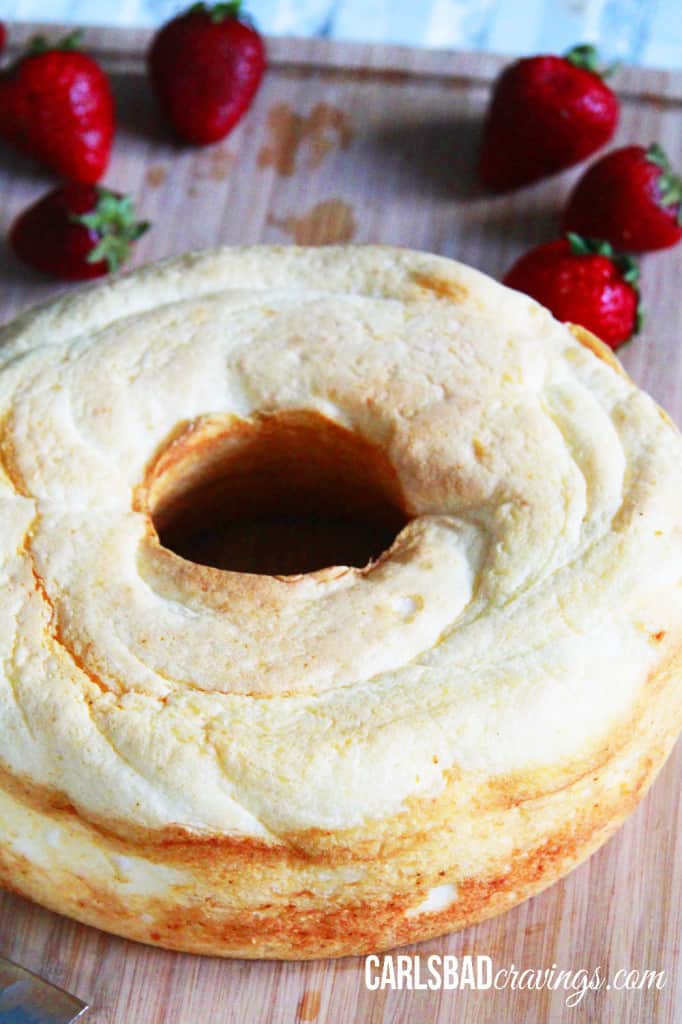 In addition to its heavenly flavor, this best ever French toast is so easy that you can print out the recipe, give it to your children, husband, etc. and tell them you want this for Valentine's Day…because trust me, you want this for Valentine's Day.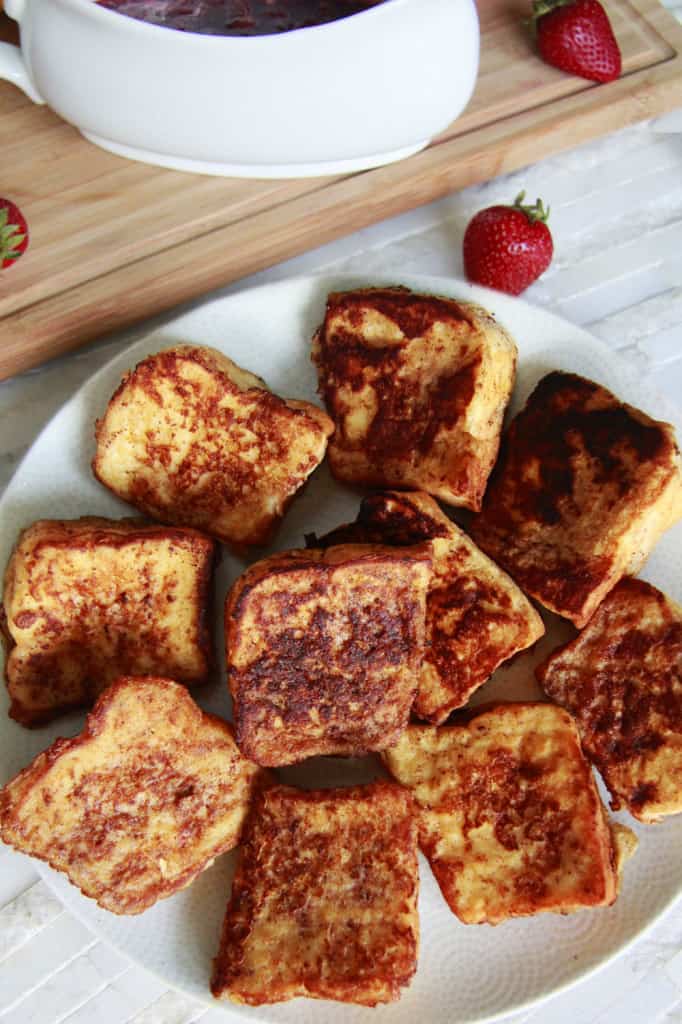 I am not usually the hugest fan of French toast. I mean, I like it, but I prefer the texture of waffles. But this French toast, is not just any French toast – its ANGEL FOOD CAKE French toast! Which means pure awesomeness through and through.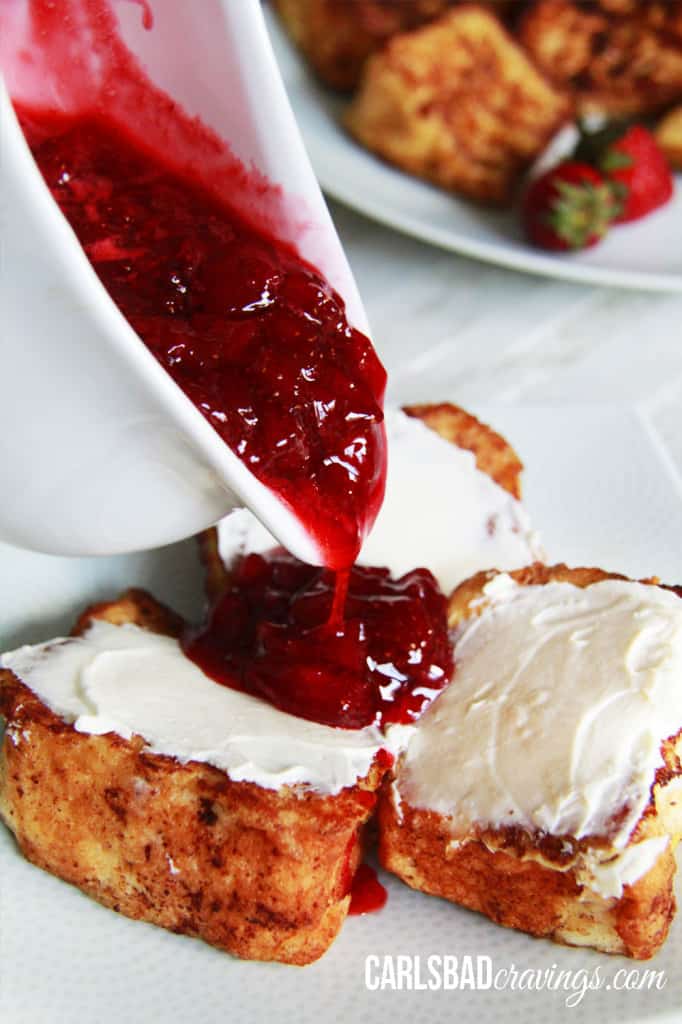 Slices of angel food cake dipped in cinnamon batter and browned in sizzling butter yielding the perfect texture of toasted on the outside, light, airy and slightly sweet cake heaven on the inside.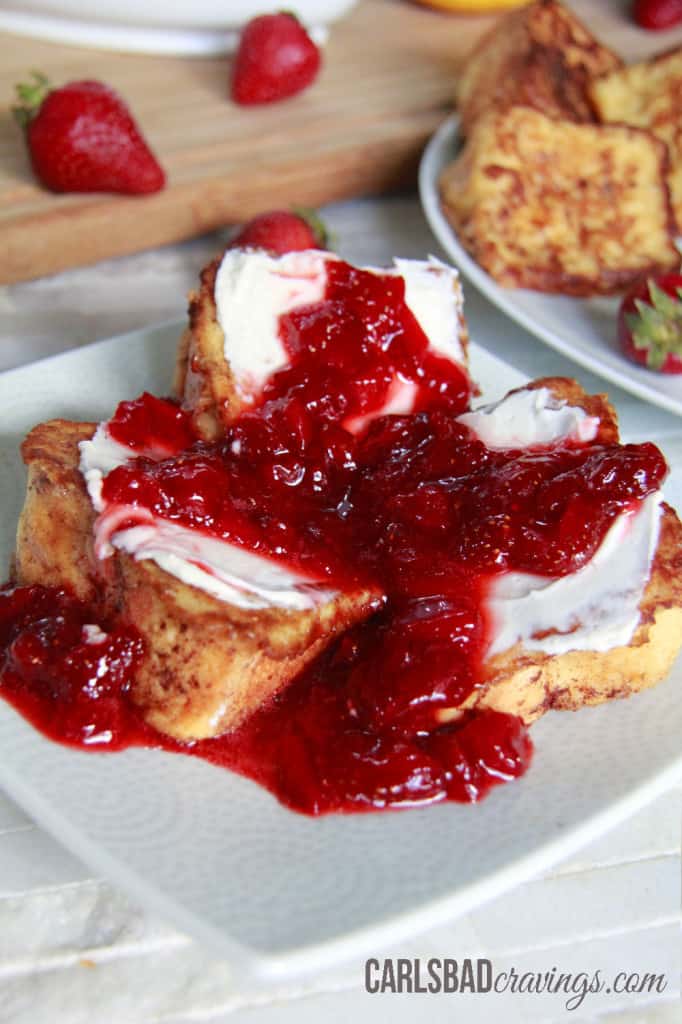 Let me say that one more time – lightly air and slightly sweet cake heaven on the inside.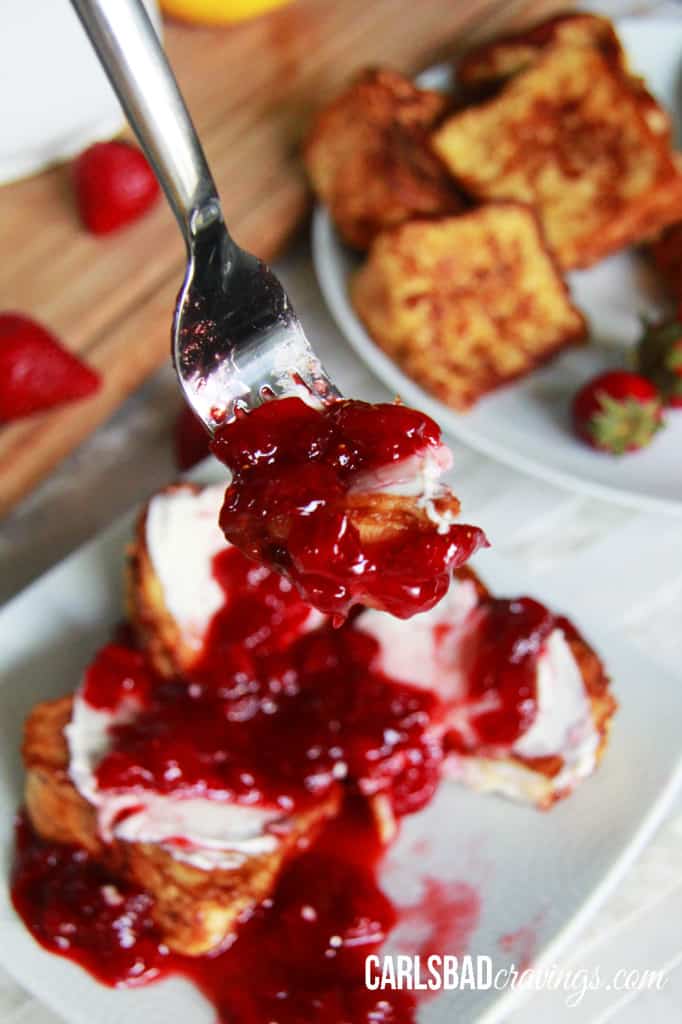 And then smeared with cream cheese and smothered with sweet, fresh strawberry decadence. That strawberry decadence part – there are simply no words for its deliciousness – just pictures.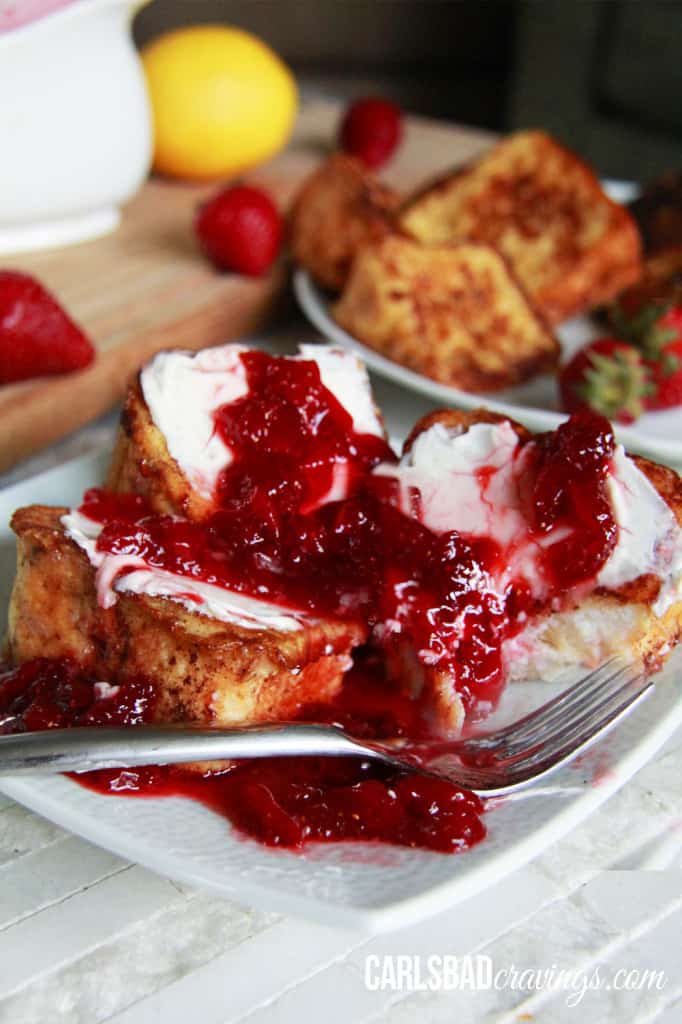 This angel food cake French toast is pointing its cupid arrow at you.  With one bite, it will fill your belly with love.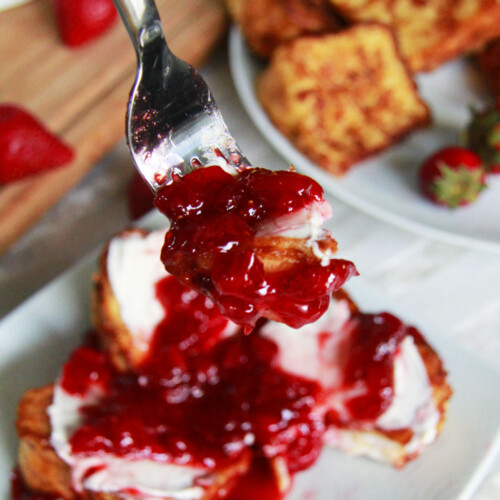 Angel Food Cake French Toast with Cream Cheese and Strawberry Syrup
Save This Recipe To Your Recipe Box
You can now create an account on our site and save your favorite recipes all in one place!
Ingredients
French Toast
1

7″ store bought

angel food cake

4

eggs, whisked

3/4

cups

milk

2

teaspoons

vanilla extract

1/2

teaspoon

cinnamon

Pinch of nutmeg

2

tablespoons

butter, divided
Additional Toppings (optional)
cream cheese, softened

Powdered sugar
Instructions
Meanwhile, slice angel food cake into 12-14 pieces, or to desired thickness. In a shallow dish, combine eggs, milk, vanilla, cinnamon and nutmeg. Melt 1 tablespoon butter in a large nonstick skillet over medium heat. Dip half of the slices (or as many that will fit in your skillet) into the egg mixture, resting for a few seconds on each side. Add the coated slices to the heated skillet and cook until golden brown, about 2-3 minutes. Melt 1 more tablespoon butter in skillet and repeat with remaining slices.

Spread the cream cheese on the slices, and top with strawberry syrup and powdered sugar.
Did You Make This Recipe?
Tag @CarlsbadCravings and Use #CarlsbadCravngs
Leave a Review, I Always Love Hearing From You!