Fool Proof, easy, creamy COCONUT Caramel Sauce is 1000X better than store bought and will have you drinking it from the saucepan!
Forget the old adage of "licking the spoon," this Coconut Caramel will have you guzzling it – straight up.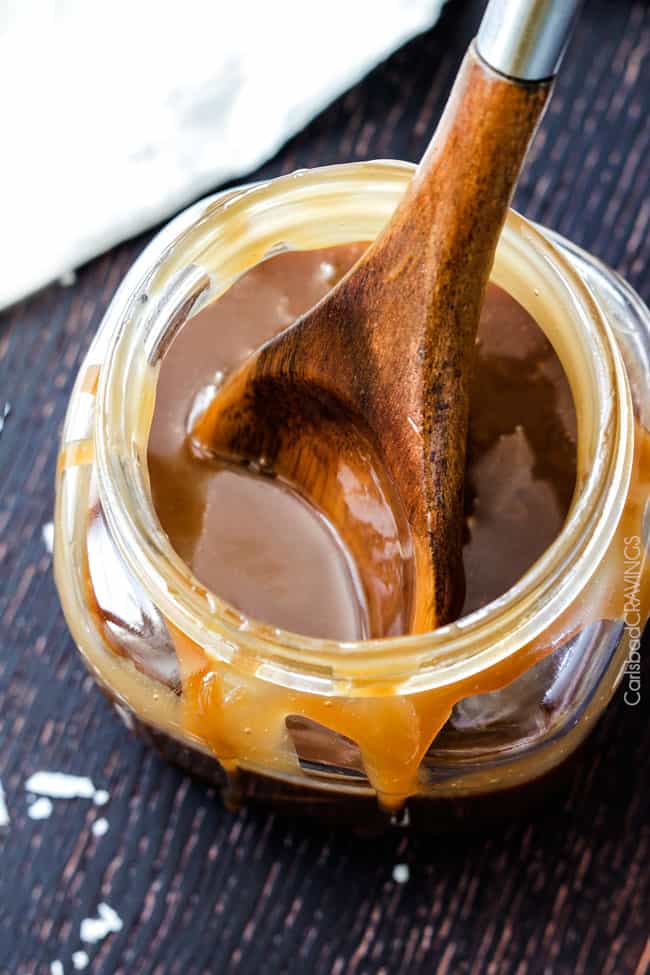 One of my favorite recipes ever is my Easy Creamy Caramel Sauce, and judging by reviews, its one of my readers favorites too. My sister-in-law even gifts jars of the caramel at Christmas time -such a great idea- I'd want that gift over anything any day!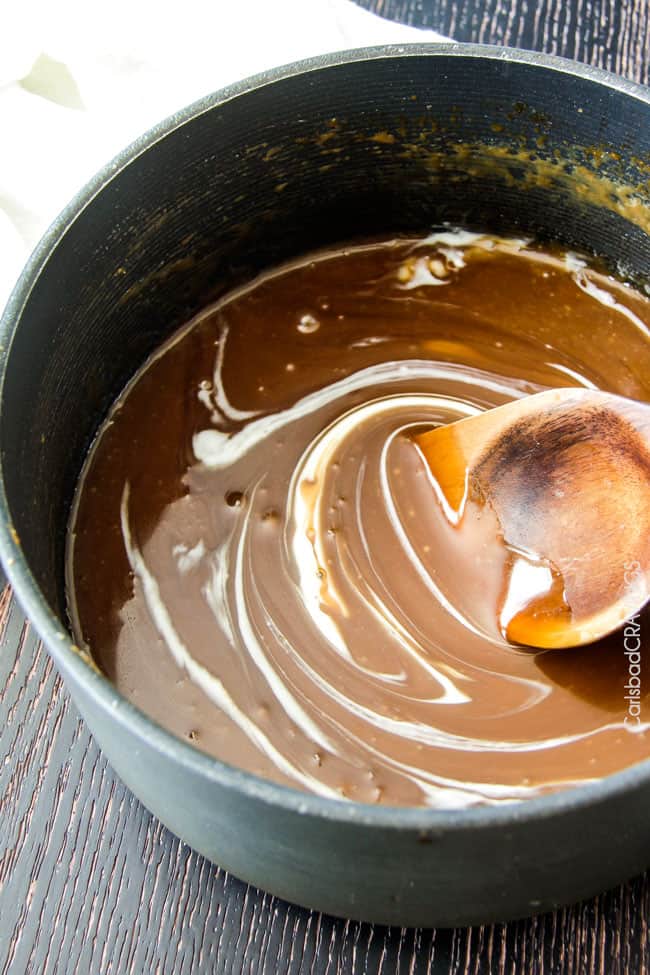 But from now on we all have a very hard decision to make. Classic Caramel Sauce or Coconut Caramel Sauce?
The decision couldn't be more daunting. I guess you will just have to do a side-by-side taste test comparison. That might be the best date night/girls night ever!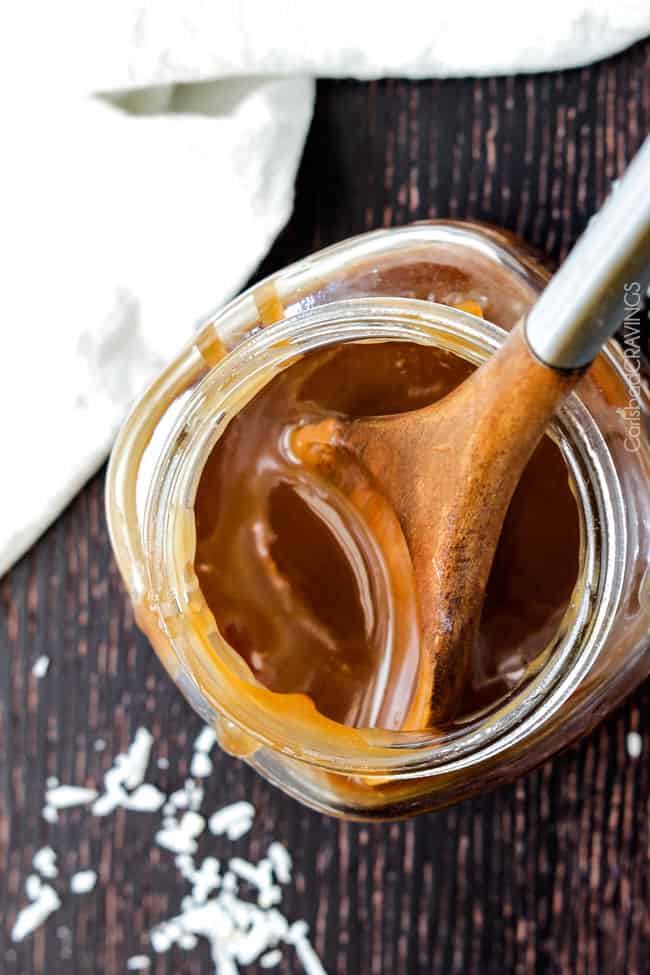 If you've made my classic caramel, you will quickly recognize making this Coconut Caramel is very similar. It too is FOOL PROOF – no burning this caramel – and so easy! You simply boil butter, brown sugar and a smidgen of water for 5 minutes then instead of stirring in evaporated milk as in the traditional version, you stir in velvety coconut milk and a splash of coconut extract. How something so easy can be SO DELICIOUS is beyond me. The effort/time ratio to deliciousness factor qualifies as a foodie miracle in my book.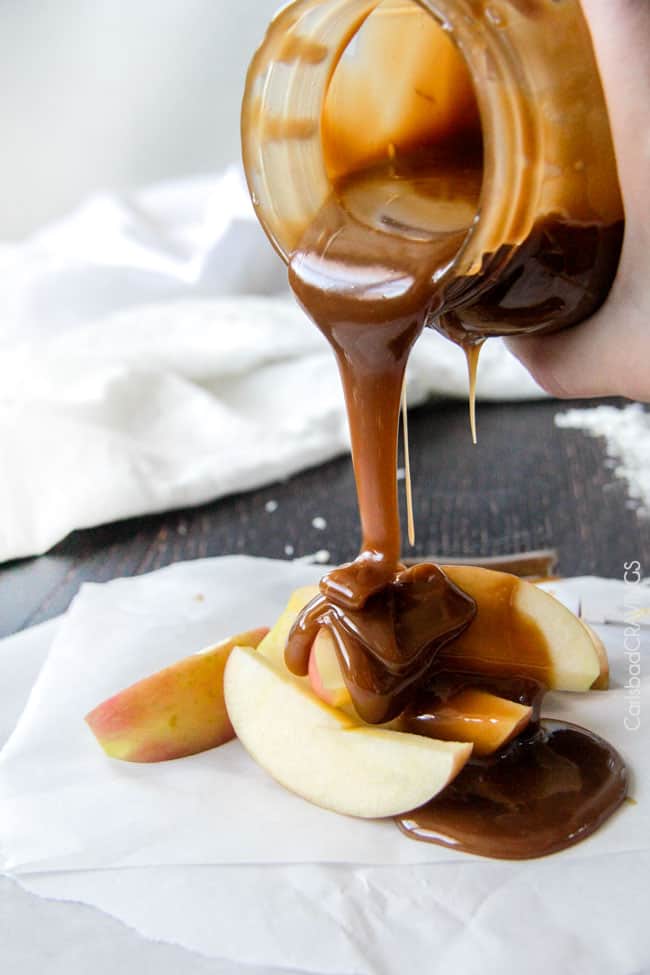 This coconut caramel is sweet, rich, creamy, buttery with an undertone of coconut and 1,000 times better than any store bought caramel. Its amazing smothering ice cream, brownies, blondies, apples, bananas, strawberries, pancakes AKA everything!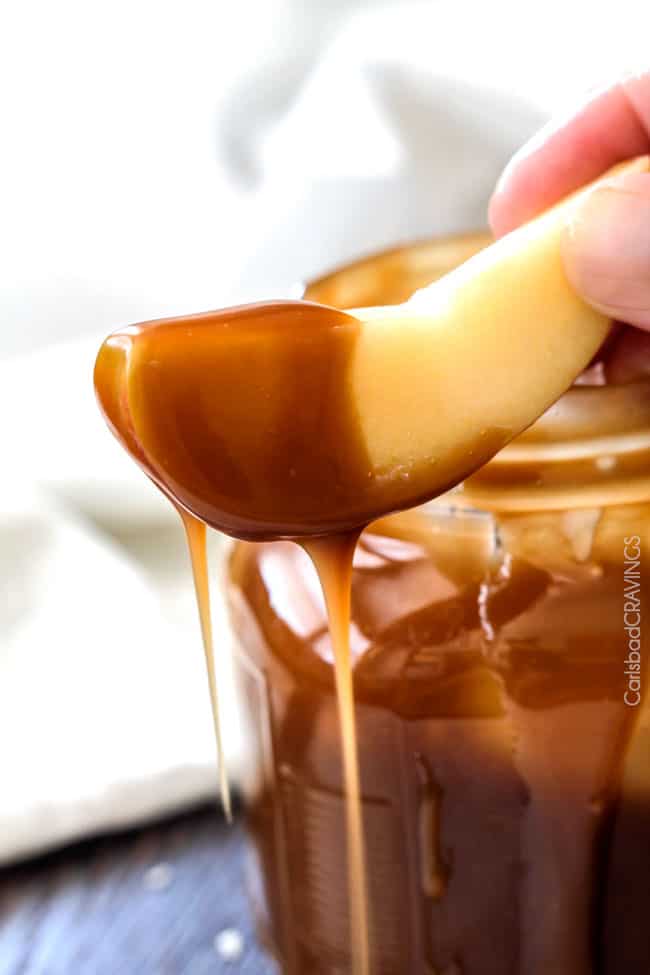 It will be another foodie miracle if you can decide what to smother first.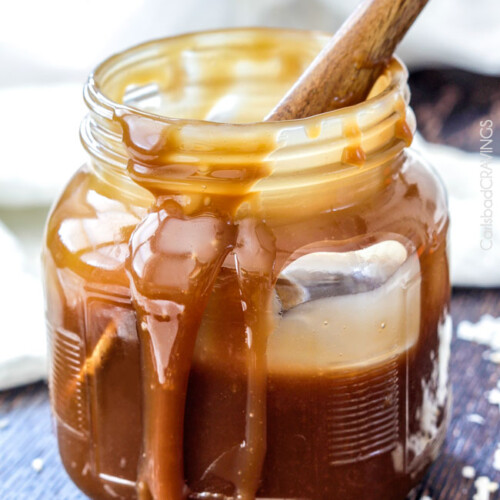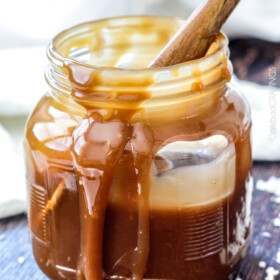 Easy Creamy Coconut Caramel Sauce
Save This Recipe To Your Recipe Box
You can now create an account on our site and save your favorite recipes all in one place!
Ingredients
3/4

cup

unsalted butter

1 1/2

cups

light brown sugar, firmly packed

2

tablespoons

water

1/4

teaspoon

salt

1/2

cup

quality full fat coconut milk, plus more as needed

(I use Chaokoh)

1/2

teaspoon

coconut extract

1

tablespoon

vanilla extract
Instructions
Add butter, brown sugar, water, and salt to medium saucepan and heat over medium heat, stirring until butter melts.

Bring to boil for 5 minutes (it will bubble a lot!), stirring occasionally.

Remove from heat and stir in ½ cup coconut milk, vanilla and coconut extract. Let rest 10 minutes to thicken then taste and add additional coconut extract if desired. Caramel will continue to thicken upon standing. If you would like the Coconut Caramel Sauce thinner, simply stir in more coconut milk to reach desired consistency.
Notes
Store in the refrigerator in an airtight container for 5-7 days.
This caramel reheats beautifully in the microwave or stovetop.
You can also freeze the sauce for up to 3 months. Just make sure to use an airtight container that's NOT glass because the milk expands when frozen and can rupture the glass. Defrost the sauce overnight in the fridge and warm gently before using.
Did You Make This Recipe?
Tag @CarlsbadCravings and Use #CarlsbadCravngs
Leave a Review, I Always Love Hearing From You!
Carlsbad Cravings© Original