Obsessive worthy sticky, sweet heat Grilled Honey Sriracha Orange Chicken needs to go on your "TO MAKE NOW" list because it is guaranteed to become one of your favorite meals ever!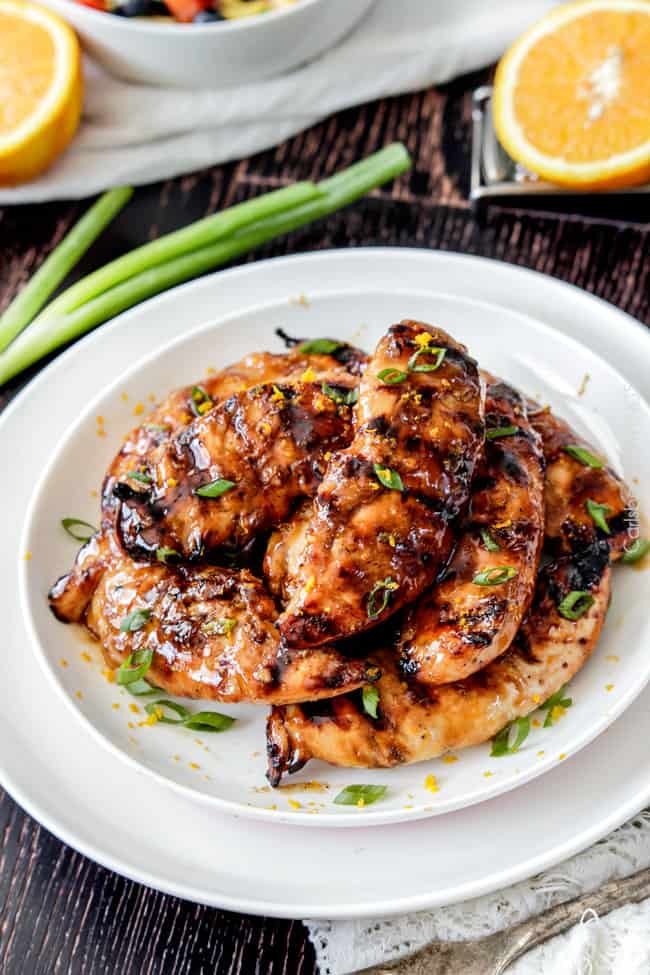 I have been wanting to post Baked Chinese Orange Chicken for a while, but it being summer and all, I just couldn't stay away from my grill. And I'm so glad I gave into its siren calls.
This incredible juicy chicken is marinated then glazed in s a harmonious concoction of orange juice, orange marmalade, honey, and splashes of lemon juice, sriracha, hoisin sauce (like Asian BBQ sauce), ginger, garlic, etc. Mmmmmmm…..Can you taste it now?!
To get the full recipe, see my Contributor Post on RecipeGirl.com HERE